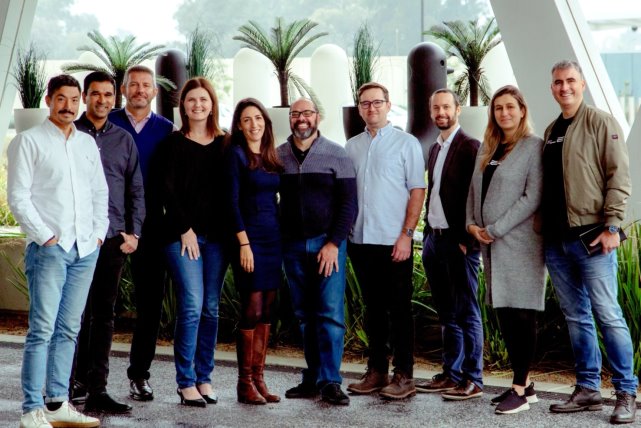 London, 7 July 2023.- Dr. Matteo Genna is joining Fleet Space, an Australian company specialising in NanoSatellite technology, as Chief Technology Officer. 
Genna has a long career of almost 30 years in building space and near-space systems. After gaining a PhD in Physics from the University of California he joined Palo Alto-based SSL (now a part of Maxar), where he led teams designing and building high-power GEO communication satellites, LEO imaging satellites, and interplanetary spacecraft and systems.
Prior to joining Fleet Space, Genna headed the Remote Sensing business unit at World View Enterprises, building High Altitude Platform Systems (HAPS) designed to image and measure the Earth from the stratosphere. 
Genna's three decades' technical and commercial experience in satellite systems will help Fleet Space in their long-term growth strategy for its ExoSphere product- which is already operational with over 30 customers around the world. After a Series C funding round, which raised A$50m, Fleet's next growth phase is focused on the North American market, where ExoSphere is currently deployed on nickel exploration projects in Michigan, Minnesota, and Ontario. 
"I am very excited and proud to be part of the Fleet team. Building space systems that positively impact our lives on Earth is a lifelong passion and it's clear that in ExoSphere, Fleet has something very special – a genuinely transformative technology that addresses some of humanity's most profound and urgent challenges," said Dr. Genna, commenting on his new appointment. "With the exceptionally talented team at Fleet Space, we will continue to push the boundaries of what is possible and deliver exceptional value to our customers."
Dr. Genna will be based in Tucson, AZ – adding to Fleet Space's presence in North America. It is centred on its HQ in Houston which was the company's first international office outside Australia after an oversubscribed Series B funding round in November 2021.