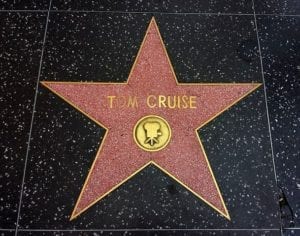 Paris, 5 November 2020. – Who's shooting first? The Russian space agency Roscosmos entered a race with NASA and Elon Musk to shoot the first movie in space on the International Space Station (ISS).
Roscosmos launched a search for a Russian actress to play the main role in a movie dubbed "Challenge", the space agency announced.
The film is a joint project with Channel One Russia, a television channel, and the Yellow, Black and White film production studio. The shooting is to take place at the ISS in autumn 2021.
The American space agency NASA revealed similar plans last May when it announced to take the 57 years old actor Tom Cruise on SpaceX's Crew Dragon spaceship to the space station and shoot a space m movie. The plan was to also do this in autumn next year. The two crews could thus end up filming back to back on board the ISS, media reports suggested, making it look like a plot for a potential third movie. The plots of the Russian and the American space movie are not known yet.
The actress that Roscosmos is casting should be Russian, between 25 and 45 years old, weigh 50 to 75 kilos and have basic skills in English, the pitch "Become a Star. Set off to the stars" said.
"This is a kind of space experiment," Roscosmos Director General Dmitry Rogozin said. "The actress selected during the competition and the medical board will have to perform the functions of a cosmonaut-researcher and become a full-fledged member of the crew."
"We need to find more than just an actress — we need a real superhero," Alexey Trotsyuk, General Producer of Yellow, Black and White said. "We are looking for a woman who can play her role on Earth, and then endure the most difficult training, fly to space and there, in the conditions of weightlessness, solve the most difficult shooting tasks."