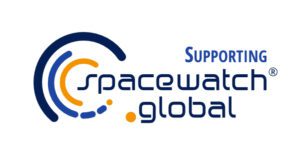 SpaceWatch.Global is the place for an independent perspective on space and needs YOUR support. Based on all the positive feedback, we know that you like our content and shows.
The SpaceWatch.Global team offers decades of in-depth industry knowledge, strong editorial capacities, and access to a broad global network. We connect industry leaders, policy-makers, market analysts, legal and regional experts, research, education, space agencies and institutions.
We believe that space matters – and so do 30.000 – 50.000 readers a month.
We believe that space technologies contribute substantially to our economic and societal development. We believe that international exchange and cooperation is key for the sector and that we need strong communication platforms to tell the industry's stories and prove its relevance to opinion leaders and decision-makers.
OUR INDEPENDENT PLATFORM NEEDS YOUR SUPPORT!
Here are a few ways you can support us:
Become an individual private supporter
Private Supporter:
Click here to buy your private supporter patch.
Become a corporate supporter:
Business Level ONE:
Click here to send us your mail for your level ONE supporter offer
Business Level TWO:
Click here to send us your mail for your level TWO supporter offer
Business Level THREE:
Click here to send us your mail for your level THREE supporter offer