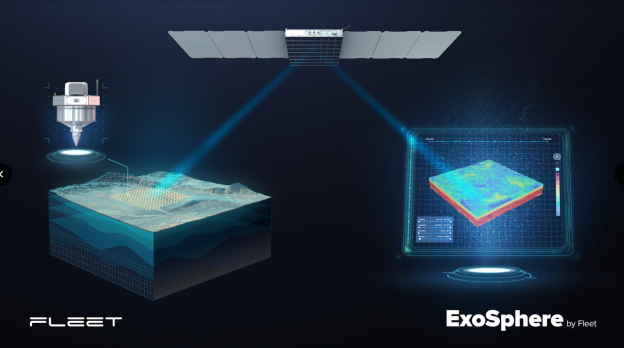 Ibadan, 1 February 2023. – Fleet Space Technologies has announced a new partnership with Canadian metal exploration company Power Nickel. The company, which specializes in exploring high-potential nickel, copper, gold, and other battery metal prospects in Canada and Chile, will use Fleet Space's ExoSphere technology to seek additional high-grade nickel ore deposits at its NISK site in Quebec, Canada.
ExoSphere comprises highly portable Geodes sensors, which use ambient noise tomography (ANT) to collect subsurface data. This data is beamed to the ExoSphere constellation of low earth orbit (LEO) satellites, then relayed to computers that use machine learning to generate detailed 3D subsurface maps. The combination of Geodes and satellite connectivity allows small teams to map vast amounts of land accurately and with little to no environmental disturbance. Furthermore, the process takes as little as four days, unlike traditional prospecting methods, which can take years to complete.
Power Nickel plans to deploy ExoSphere at its flagship NISK project to find additional high-grade nickel deposits, which generally take the form of 'pods.' By improving the accuracy of both deposit location and subsequent drilling, ExoSphere can help decrease land disturbance in the exploration stage. Power Nickel believes NISK's shallow mineral depth, established infrastructure, and proximity to a hydropower source could make it one of the world's most cost-effective and environmentally-friendly sources of high-grade nickel.
Commenting on the partnership, Terry Lynch, CEO of Power Nickel, said, "By using this advanced seismic tomography approach in combination with our in-house methods, we hope to increase our chances of finding more nickel ore pods at a faster rate." Likewise, Fleet Space founder Flavia Tata Nardini said, "we both understand the urgent need to accelerate the discovery process for these vital minerals."