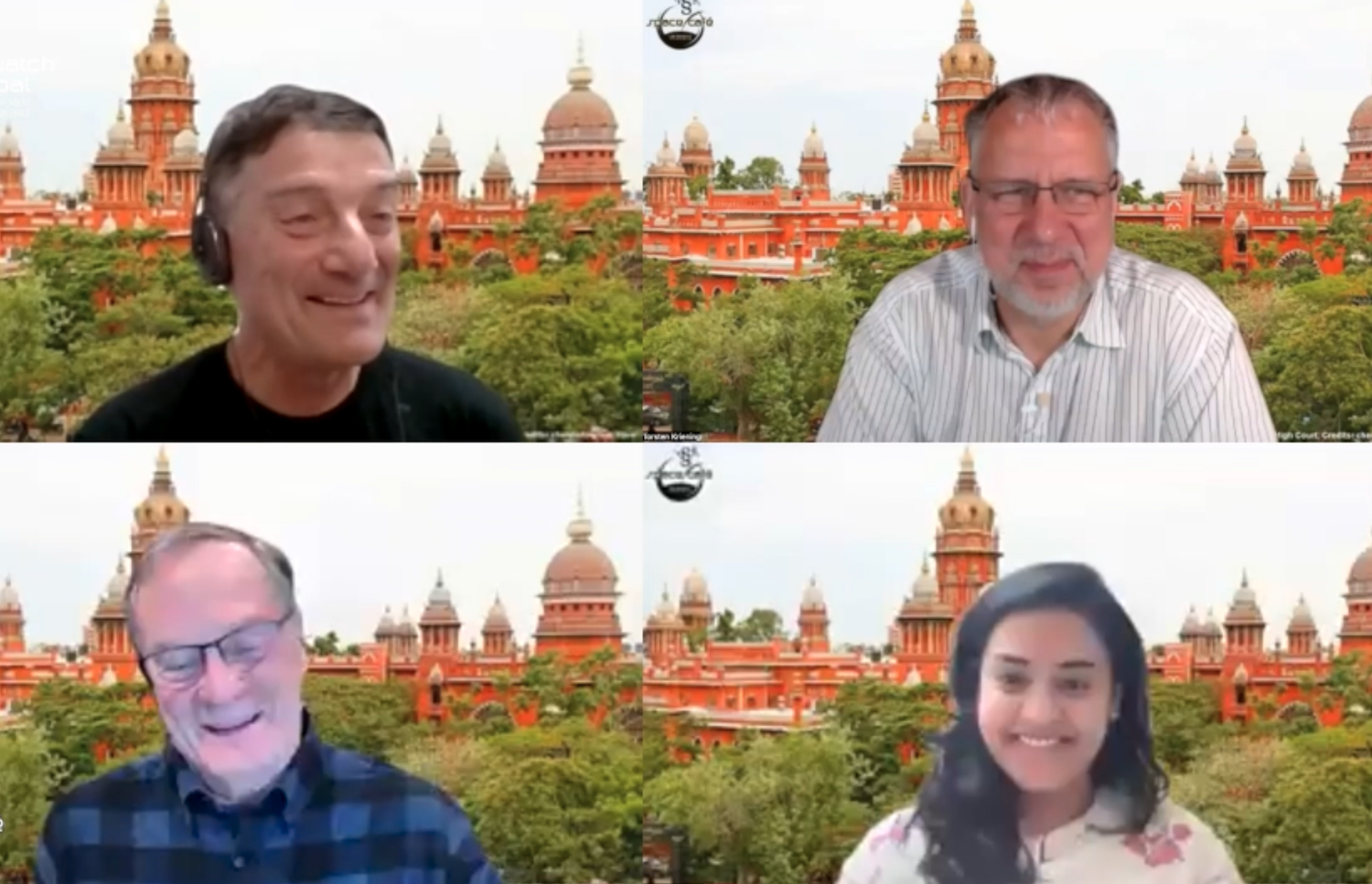 In the latest (12th) Space Café "Law Breakfast with Steven Freeland", host Steven Freeland, Emeritus Professor of International Law at Western Sydney University, and Professorial Fellow at Bond University, Australia, and Co-Host Torsten Kriening, SpaceWatch.Global's Publisher, welcomed Deepika Jeyakodi and Skip Smith to a wonderful picnic breakfast discussion outside the Madras High Court building.
Over sweet treats (and some coffee), they discussed many legal issues arising from everyday space activities, including the following:
How does commercial space law contribute to the exploration and use of outer space and what are the necessary skills for a commercial space lawyer?
How do commercial space contracts 'work' to be fit for purpose in the unique environment of space, whilst still remaining consistent with the broader principles of international space law?
What is the role of national space law in the promotion and development of the commercial space sector?
What are the challenges that arise as space becomes increasingly commercialised?
Skip and Deepika, both of whom have great experience and expertise in the cut and thrust of commercial space law contracts and transactions, also provided their 'one word' to describe the wonders of space/space law – a tradition for all guests at the Space Café Law Breakfasts and help to demystify the sometimes complex and contradictory vested interests involved in space activities and industry.
We hope that you enjoyed this discussion and will already note in your diary to join us for a very special 'live' event during the 62nd session of the COPUOS Legal Subcommittee in Vienna in late March 2023 – details will follow soon!
In the meantime, please let us know if there is a particular event or issue that you want our expert panels to help to 'demystify'. We are always interested in your views and suggestions.
This 12th Space Café "Law Breakfast with Steven Freeland" was held on 26 January 2023.
SpaceWatch.Global is a Europe-digital magazine and portal for those interested in space and the far-reaching impact of the space sector.
Here is the video: