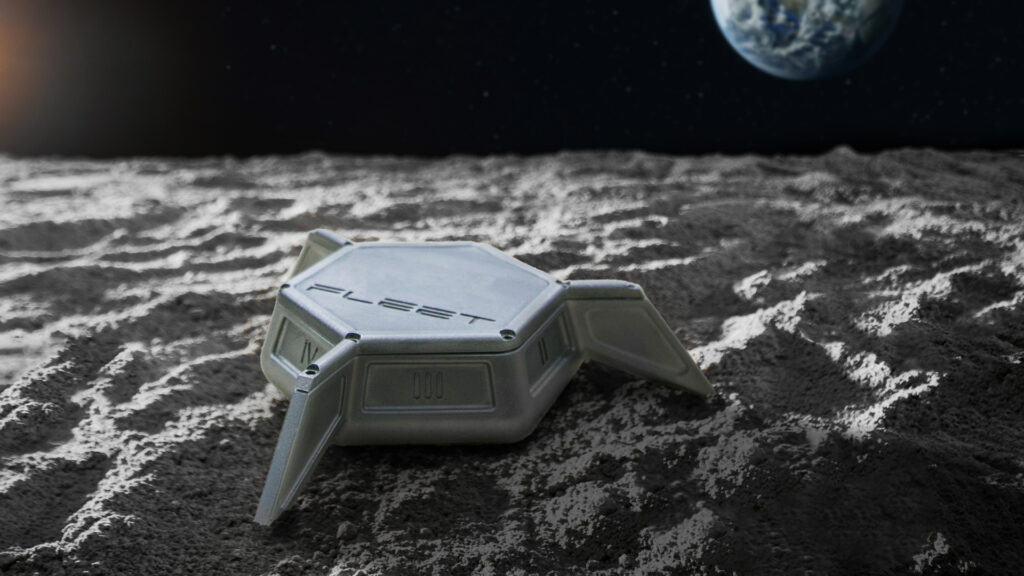 London, 5 July 2023.- Fleet Space Technologies, an Australian space exploration firm, has been awarded a $4 million contract from the Australian Space Agency for its Moon to Mars: Demonstrator program.  
Fleet has previously demonstrated terrestrial success in deploying direct-to-satellite seismic arrays that find the critical minerals needed for energy transition. They will now be applying this to create a device tailored for Lunar and Martian exploration. This remarkable endeavour is facilitated by the Australian Space Agency, financing the demonstration mission on a Commercial Lunar Payload Service delivery. This will be the first step of 7 Sisters, an Australian mission to explore the Moon and Mars. 
Fleet Space has been chosen for the Seismic Payload for Interplanetary Discovery, Exploration and Research (SPIDER) project. The grant contract will assist Fleet Space to build the geophysical devices to enable resource exploration for future human habitation as part of a Government initiative to back a series of local space innovations.
SPIDER, a three-component seismic station, is set to be deployed on the surface of the Moon's South Pole. It is designed to record continuous seismic data for up to 14 days. 
"First, we accomplished a ground-breaking feat by introducing ExoSphere, which revolutionised the exploration of crucial minerals on our home planet through the utilisation of geophysical devices connected to satellites, enabling rapid mapping of the subsurface," said Matthew Pearson, Chief Exploration Officer and Co-Founder, Fleet Space Technologies. "With this significant contract from the Australian Space Agency, we are poised to be the first Australian technology to touch down on the surface of the Moon, supporting humanity's efforts towards colonisation and aligning with NASA's Artemis program, with a future vision of Martian exploration supporting the hunt for life beyond our planet." 
This seismic station is supported by a consortium of partners from industry, government and academia across Australia. DUG Technology, Adelaide University, Titomic, the Department of Education SA, and esteemed researchers from the Australian National University, Professor Hrvoje Tkalčić, and from the University of Tasmania, Prof. Dr. Anya M. Reading.