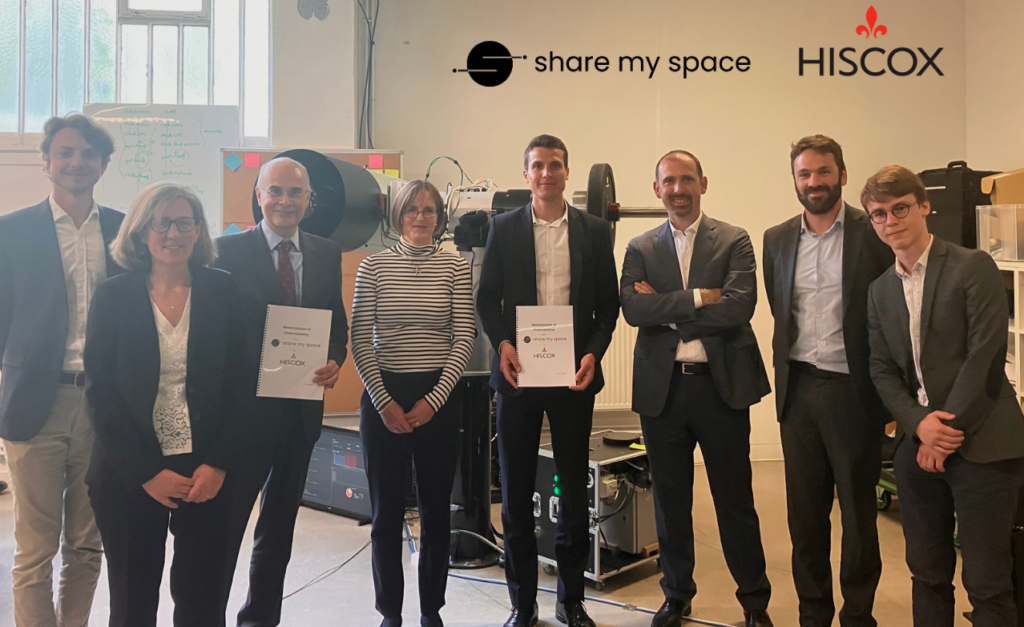 London, 6 July 2023.- Share My Space, a space situational awareness (SSA) company, and Hiscox, a global insurance provider with a legacy in the space sector, announced on the 5th of July a collaboration through a Memorandum of Understanding (MoU). The partnership aims to enhance cooperation in the space industry and tackle the challenges caused by the increasing number of satellites and collision risks. 
Share My Space and Hiscox intend to use Share My Space's capabilities in tracking and monitoring space objects to enhance space safety. Hiscox will leverage the data to provide more accurate risk assessments and customised insurance solutions. This collaborative approach intends to minimise costly accidents and their impacts on the space environment. 
The two companies will work together to address the lifecycle of space operations: from the critical Launch and Early Operation Phase (LEOP) to the Operational Phase. By adopting a holistic approach, vulnerabilities of satellites during critical phases will be reduced, valuable assets safeguarded, and financial risks minimised for space operators. 
"Share My Space is thrilled to embark on this ground-breaking adventure with Hiscox. Our joint endeavour will fortify the space industry by enabling space operators to navigate in orbit with high confidence and enhanced security," said Romain Lucken, CEO and co-founder of Share My Space. "Insurance products for space missions play a key role to secure long-term investments, especially as the space sector becomes more mature. Our partnership with Hiscox will create on the market a new comprehensive approach of collision risk management that includes both risk mitigation and coverage."
Share My Space and Hiscox will address the challenges of space debris and collisions. This approach could set a precedent for future collaborations between technology providers and insurance companies.