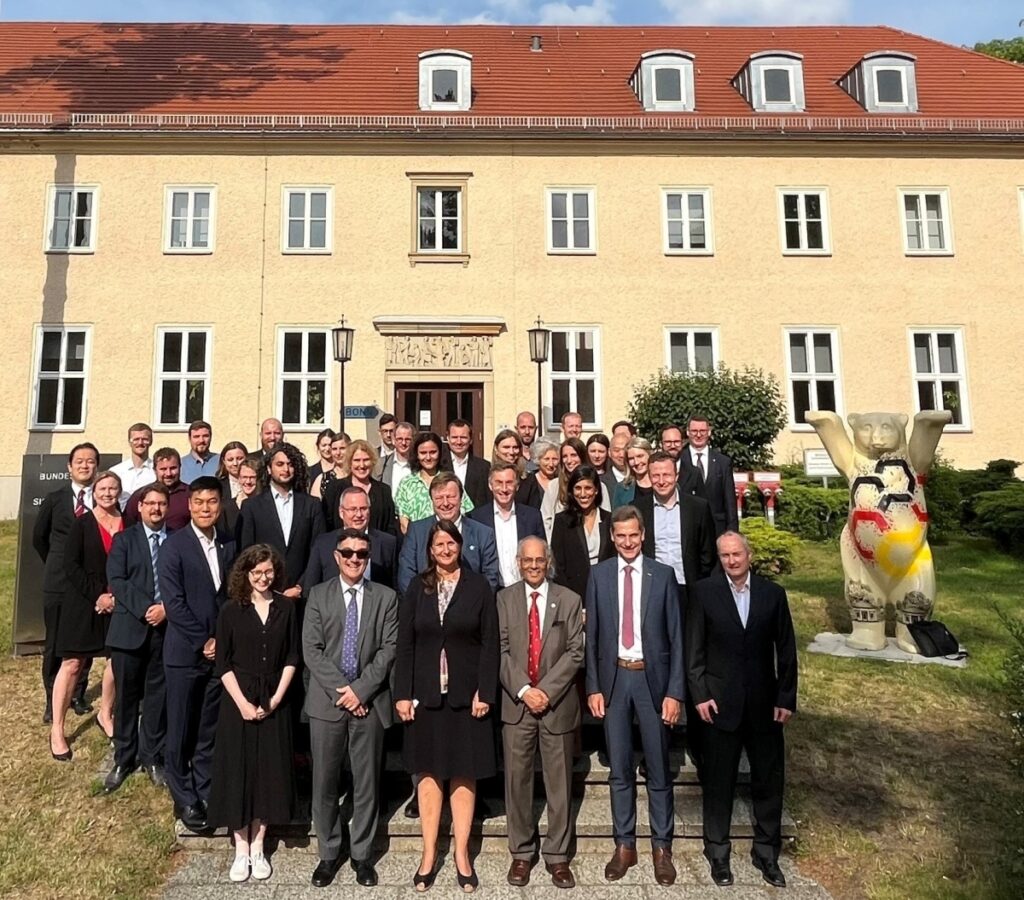 London, 6 July 2023.- On 21-23 June 2023, the Directorate-General of Legal Affairs of the German Federal Ministry of Defence hosted the Conference on the "McGill Manual on the International Law Applicable to Military Uses of Outer Space" (MILAMOS). The three-day event was organised at the Federal Academy for Security Policy (Bundesakademie für Sicherheitspolitik, BAKS), and held at the historic Schönhausen Palace in Berlin, Germany.
Officials and experts from the German Ministry of Defence, as well as from Australia, Belgium, Canada, France, Ireland, Japan, Lithuania, New Zealand, Poland, the United Kingdom, and the United States took part in the conference. 
Dr. Jan Stöß, Director General for Legal Affairs of the German Ministry of Defence, underlined the value of the McGill Manual. The McGill Manual is the first manual clarifying the international law applicable to military uses of outer space during peacetime and time of rising tensions. The collective efforts of 100 experts, contributors and practitioners from all over the world serves as a tool to reduce miscalculation and misunderstanding in a shared domain of socio-economic and strategic importance.
The Conference was composed of four sessions focused on: Rights and Obligations of Space Actors, Interference with Space Activities, Use of Force and Possible Reactions, and Liability and Responsibility. Each session opened with keynote speeches from experts involved in the drafting of the McGill Manual and practitioners from the German Space Agency DLR, the German Bundeswehr Space Command, the German Cyber and Information Domain Services Headquarter and the German Aerospace Industries Association (BDLI).
The Conference was the first major international engagement event since the publication of Volume I of the Manual in July 2022. In July, there will be a meeting with officials of the Republic of Korea to present outcomes and exchange views.
Volume II of the McGill Manual, containing commentaries to the 52 Rules, is being finalised and is scheduled for completion at the end of 2023. The manual is in the process of being translated into all 6 official languages of the United Nations, and will also be available in Japanese, Korean and Turkish.