By Torsten Kriening, Publisher of SpaceWatch.Global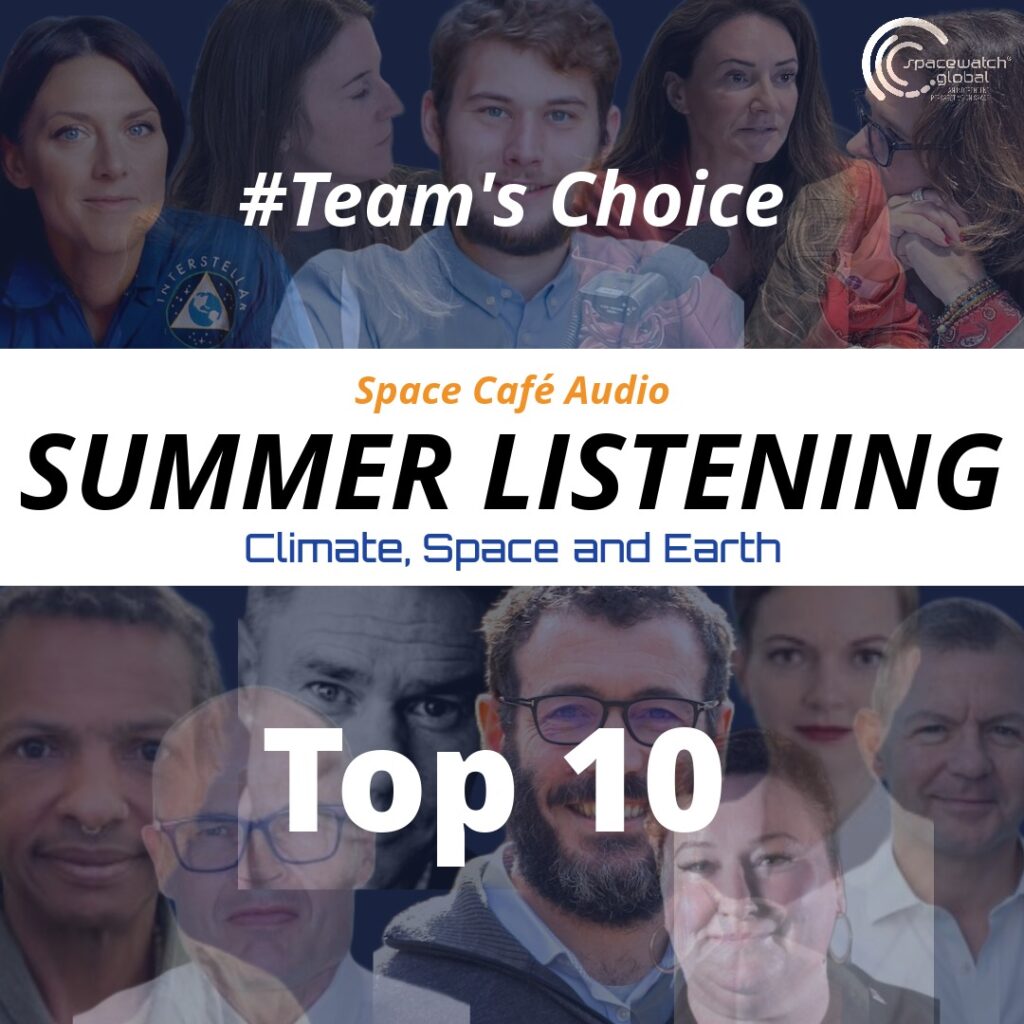 Greetings, SpaceWatchers, and welcome to Summer Listening Week Two!
Summer is upon us, and as our gaze shifts towards the stars during those warm, clear nights, SpaceWatch.Global brings you its second collection or the Summer Listening Series. Based on the vote by our newsroom, we have mapped out an interstellar journey across five categories. After the Moon, this week is the turn of  "Climate, Space and Earth."
To accompany this week's theme, we've curated a Top 10 Spotify playlist that promises to take you on earth observation opportunities on climate change to learnings from Oceans for Earth through a mix of audio stories and exciting interviews. This playlist encapsulates the opportunities, challenges, and true potential that Space has for Earth and the monitoring of Climate Change.
Whether you are a scientist, a curious space explorer, or someone simply looking for a summer listen, there's something in this collection for everyone. Let yourself be inspired, maybe educated about Climate, Space and Earth!
Remember, this is just the second collection in our five-week series. Stay tuned for more!
Here is our top 10 for the category "Climate, Space and Earth":
The Space Café Podcast #69: Carlo Buontempo – Copernicus Climate change and an unbiased look at the state of our world. 
The Space Cafe Podcast #038: Joellen Russell, Mayday Mayday, an oceanographer's passionate cry for help to the space community
The Space Café Podcast #84: Barbara Belvisi – Cultivating Life Beyond Our Planet, CEO & Founder @ Interstellar Lab
Space Café Radio – from GLOC in Oslo – with NASA's Susie Perez Quinn, Dr. Karen St. Germain and Dr. Kate Calvin
The Space Café Podcast #061 – Judith Walls, Wildlife warrior and why the decision about the future of your company is being made right now
The Space Cafe Podcast #055: Moriba Jah, Privateer – Clean up minds to clean up space
Space Café Radio – from GLOC in Oslo – with Dr Rune Floberghagen
The Space Cafe Podcast #051: Steven Ramage – GEO, Earth observation, The big eye in the sky