By Torsten Kriening, Publisher of SpaceWatch.Global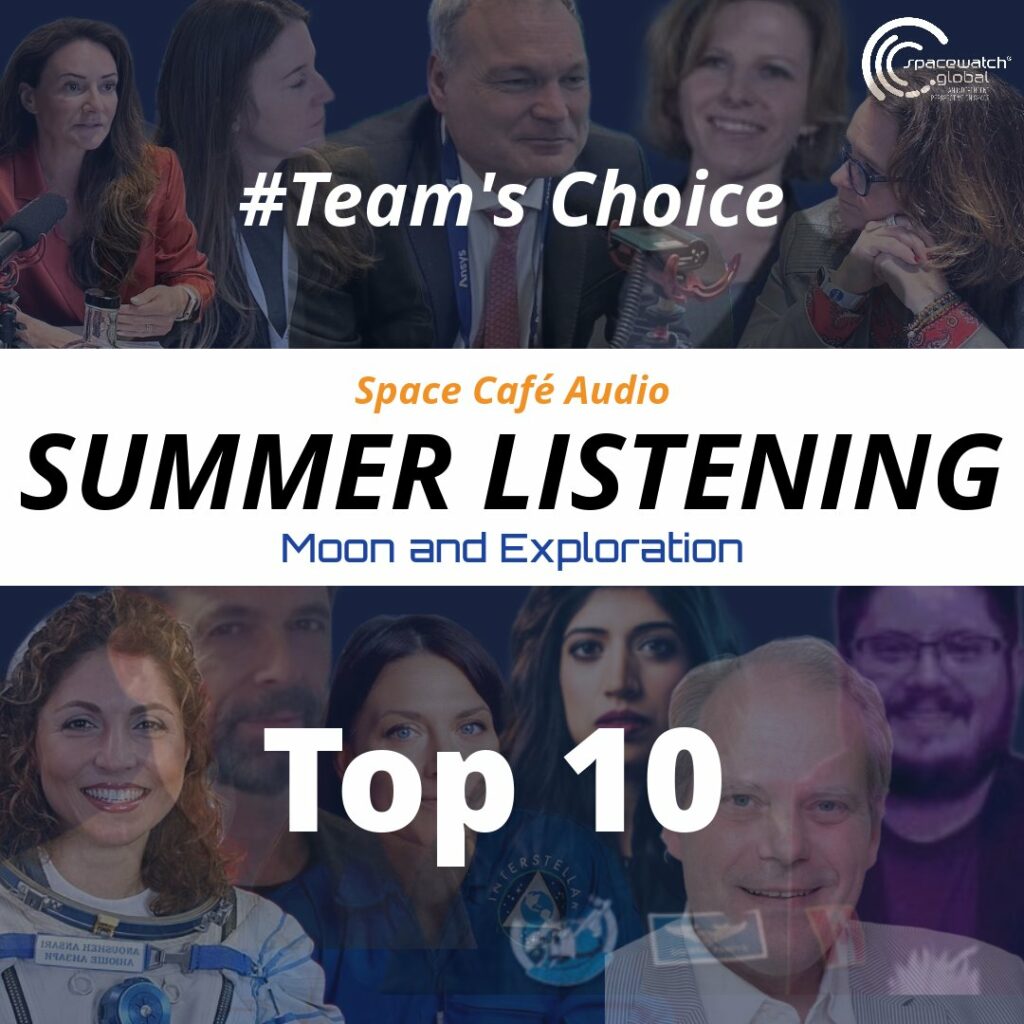 Greetings, SpaceWatchers!
Summer is upon us, and as our gaze shifts towards the stars during those warm, clear nights, SpaceWatch.Global brings to you its new Summer Listening Series. Based on the vote by our newsroom, we have mapped out an interstellar journey across five categories. This week we are starting with "Moon and Exploration."
To accompany this week's theme, we've curated a Top 10 Spotify playlist that promises to take you on an inspiring lunar odyssey through a mix of audio stories and exciting interviews. From tales of the early exploration missions to the latest in lunar settlements and going beyond, this playlist encapsulates the wonders, challenges, and the true spirit of Space exploration.
Whether you are a scientist, a curious space explorer, or someone simply looking for a summer listen, there's something in this collection for everyone. Let yourself be transported to the Sea of Tranquility, relive the moments of first steps, and dive deep into the implications of future Moon and Mars bases.
Remember, this is just the first in our five-week series. Stay tuned for more!
Here is our top 10 for the category "Moon and Exploration":
The Space Café Podcast #84: Barbara Belvisi – Cultivating Life Beyond Our Planet, CEO & Founder @ Interstellar Lab
The Space Café Podcast #80: Shawna Pandya – Physician, Astronaut Candidate, Martial Artist, and Space Medicine Innovator
Space Cafè Radio – on tour in London – with Dr. Philip Metzger
Space Café Radio – from GLOC in Oslo – with NASA's Susie Perez Quinn, Dr. Karen St. Germain and Dr. Kate Calvin
The Space Café Podcast #062 – Laura Todd, Vice President of Space Exploration and Future Programs at Airbus
Space Café Podcast Episode 014 Featuring Dr. James Schwartz Is Now Available
Space Café Radio – from 38th Space Symposium – with Dr Walther Pelzer
The Space Café Podcast #76: Niklas Hedman, UNOOSA: Exploring the Intersection of Space Industry and International Diplomacy (with a surprising twist)
The Space Café Podcast #82: Anousheh Ansari – Space Entrepreneur, XPRIZE, and the Future of Exponential Technologies