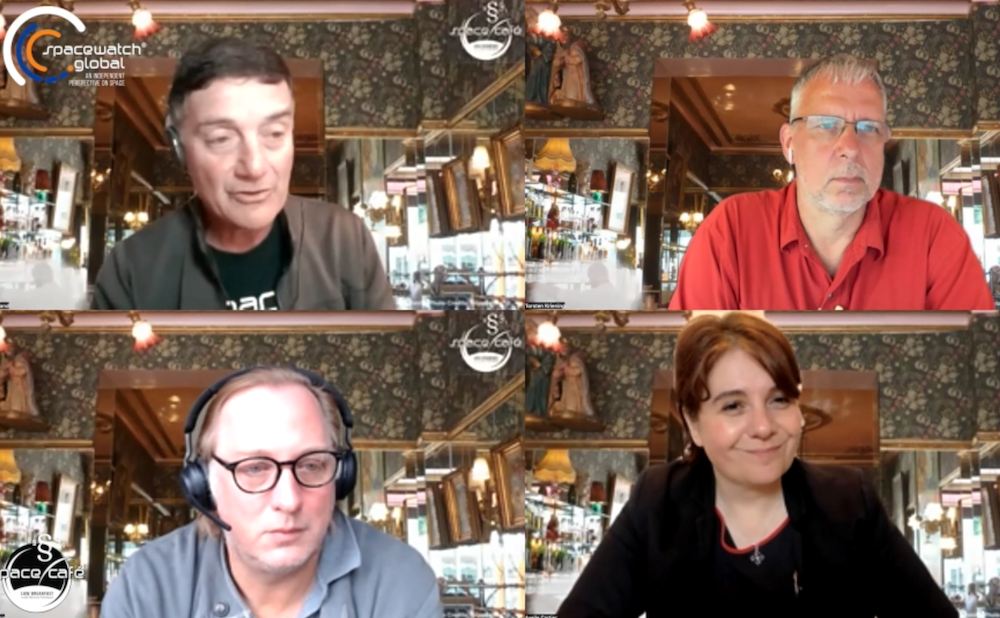 In the latest (14th) "Space Café Law Breakfast with Steven Freeland", host Steven Freeland, Emeritus Professor at Western Sydney University, and Professorial Fellow at Bond University, and Co-Host Torsten Kriening, SpaceWatch.Global's Publisher welcomed Axelle Cartier and Ingo Baumann to a fantastic breakfast discussion in the wonderful Salon Schmitz in Cologne.
Over breakfast treats (and some coffee), they discussed important issues relating to current and future space activities and the challenges for national regulators to provide a balanced regulatory framework to meet changing circumstances. These included questions such as:
How do we 'regulate' space activities and what challenges do national space regulators face in a rapidly changing space technological ecosystem?
What is the impact of increasing AI and similar technology for the management of space activities, including for the purposes of determining accountability?
What lessons are there to be studied from the aviation sector when balancing issues of safety, security with commercial interests and innovation?
Axelle and Ingo, outstanding space and aviation law professionals, also provided their 'one word' to describe the wonders of space/space law – a tradition for all guests at the Space Café Law Breakfasts.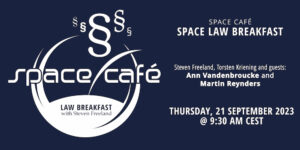 We hope that you enjoyed this discussion (see video below) and will already note in your diary to join us for the next Space Café "Law Breakfast with Steven Freeland" on 21 September 2023 (9.30am CEST) with guests Ann Vandenbroucke of Rivada Space Networks and Martin Reynders from the DLR – it promises to be another great discussion.
In the meantime, please let us know if there is a particular event or issue that you want our expert panels to help to 'demystify'. We are always interested in your views and suggestions.
We really hope you will join us for breakfast in September. See you then!
This 14th Space Café "Law Breakfast with Steven Freeland" was held on 27 July 2023.
Here is the video: