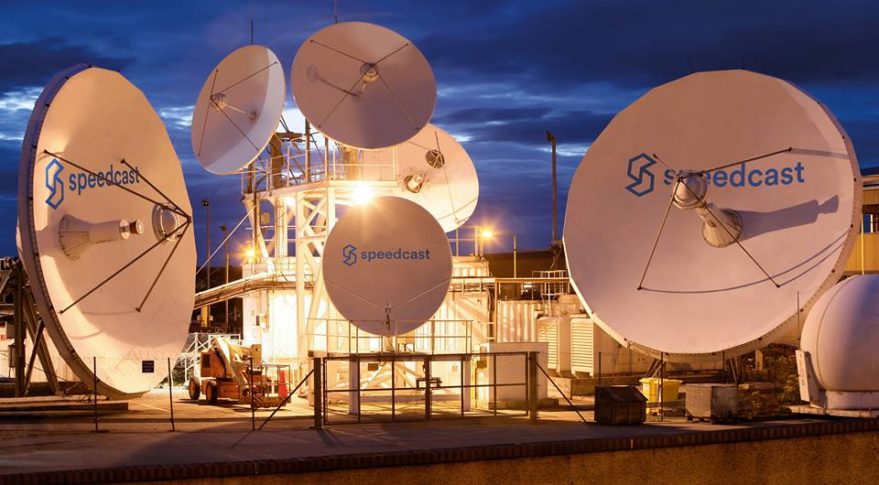 Ibadan, 8 June 2023. – Speedcast and OneWeb have jointly announced the launch of OneWeb's maritime LEO connectivity service. As a result, OneWeb's maritime terminals have been installed on the RV Polarstern, following successful engineering trials, in partnership with Reederei F. Laeisz and Speedcast.
OneWeb's maritime LEO connectivity service enables delivery of a high-speed, low-latency, globally consistent experience for customers – even in the most remote sea lanes and maritime communities. However, in addition to the OneWeb LEO service, Speedcast also provides additional LEO-based and L-band services – integrated via Speedcast's SIGMA network management platform for complete traffic prioritization. This is as part of a hybrid connectivity solution on the Polarstern.
Furthermore, to provide OneWeb's low-latency broadband mobility service, Speedcast has deployed Intellian's latest maritime user terminal, the OW70M. These terminals are some of the most network efficient in the OneWeb portfolio, with the technology to deliver the highest bandwidth packages available to cruise, superyacht, energy, fishing, and commercial shipping customers.
Furthermore, the OW70 M's additional heating module allows it to withstand temperatures up to -40oC, ideal for Polarstern's Arctic expedition. Speedcast and Intellian previously announced a multi-year partnership agreement in 2022.
Speaking on the announcement, Andre Eerland, Vice President, Commercial Maritime at Speedcast, said, "This project represents an important step forward in a changing industry landscape, where customers now have more options than ever to ensure reliable and seamless connectivity while operating in the most remote places on earth."
Similarly, Carole Plessy, VP Maritime and Europe at OneWeb, added, "In the light of Nor-Shipping'ss overarching theme of PartnerShip, OneWeb is launching its LEO connectivity services at sea hand-in-hand with our industry partners, who have years of experience in developing, deploying and servicing certified, scalable and responsible connectivity solutions to the maritime industry."