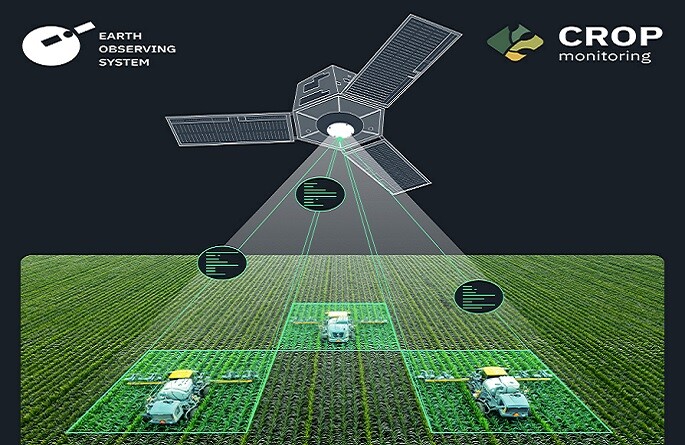 London, 8 June 2023.- EOS Data Analytics, a global provider of AI-powered satellite imagery analytics, announced on the 5th of June that they are joining AgGateway, a global, non-profit organisation, with the purpose of developing resources and relationships to drive digital connectivity in global agriculture and related industries. 
The agricultural industry faces challenges to reach food security through sustainable practices to fight world hunger and cope with climate change consequences. To adapt to these challenges agribusinesses are increasingly using modern technologies, such as remote sensing and data analytics. 
By joining AgGateway as a member, EOS Data Analytics aims to boost the digital farming sector and drive sustainable practices in agriculture via technology in North America, Europe, and Latin America. The company will work with 200 other network members across the world to be involved in the development of standardisation and implementation of agriculture digitalisation. 
To boost the digitalisation of the agriculture industry, EOS Data Analytics is working on a series of products and custom agritech solutions. The primary solution is EOSDA Crop Monitoring, an online satellite-based precision agriculture platform for field monitoring. It is distributed as an out-of-the-box platform, a white-label platform, and a reseller-oriented product. It integrates data like crop health, field activities, weather conditions to help customers take care of their crops. 
The company's other products include EOSDA Forest Monitoring, EOSDA LandViewer, and custom agritech solutions such as yield prediction, crop classification, soil moisture analytics, and more. 
"It's a great pleasure for us to become a part of AgGateway," said Artiom Anisimov, CEO at EOS Data Analytics. This achievement will help us accelerate the adoption of digital solutions and satellite technologies in the agriculture industry and help it reach sustainability practices that are critically necessary for the well-being of humanity."
The digitalisation of the agricultural industry could cause issues with interoperability, customization, and data security if not organised well. By uniting companies like EOS Data Analytics in a single working group, AgGateway intends to help farmers and agrarians improve their everyday practices in a seamless manner.