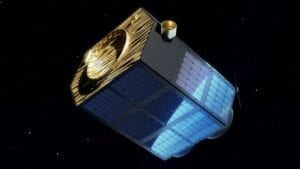 Paris, 22 February 2021. – The satellite imagery analytics provider EOS plans to launch seven optical satellites into LEO by 2024, the Californian company said.
By launching its own satellite imaging constellation, the company aims to establish a full satellite data production vertical – from direct imagery collection to processing, analysis and delivery, EOS Data Analytics said.
"One of the key objectives of the new satellite constellation will be monitoring of farmlands, making this project the first of its kind oriented towards agriculture," the firm said. "With these new satellites, EOS Data Analytics will increase the accessibility and accuracy of its satellite monitoring features. It will also help address pressing global challenges, such as climate change, land degradation, environmental threats, and more."
EOS Data Analytics was established in 2015 and is part of the portfolio of the Californian Noosphere Ventures company. EOS offers Earth observation solutions for "smart decision-making" in agriculture, mining, oil, military, and other industries.