Berlin, 22 February 2021. – The ECSL Seminar series is back: Following the success of the ECSL Summer Webinars held in August 2020, the European Centre for Space Law (ECSL) is glad to announce that it will continue its series of webinars with the ECSL Winter Webinars, set to take place online from 22 – 26 February 2021.
Every day this week, from 17.00 to 18.00 CET, high-level guests will be addressing a wide range of topics pertaining to space law and policy. From export control, Europe in space and astronomy to the question of planetary defence and protection as well as regulatory matters in the context of space activities: join us now for an insightful week ahead!
Should you be interested in taking part, please register for free here!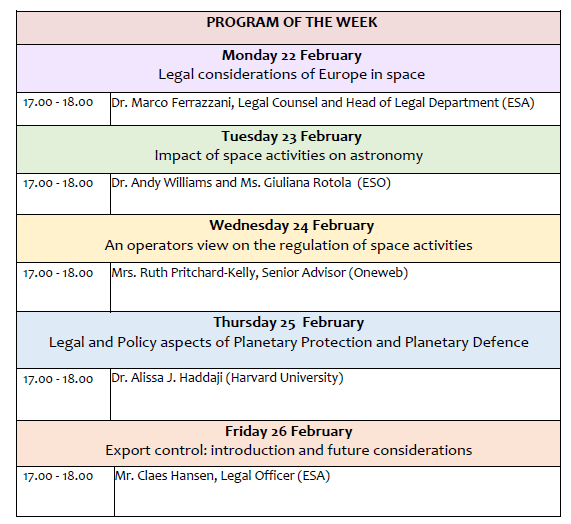 For any further inquiries, please do not hesitate to contact:
Chehineze Bouafia
ESA Legal Department/ECSL Secretariat
[email protected]