by Prof. Katarzyna Malinowska, Prof. Małgorzata Polkowska, Bartosz Malinowski and Mariusz T. Kłoda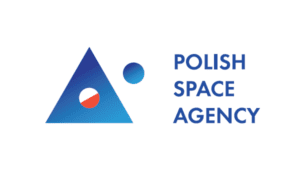 Poland has a long history in space legislation – ratified 4 Space Treaties. Poland is a UNCOPUOS and ESA member. In 2014 r. the Polish Space Agency POLSA was created. The main task of POLSA is to support the Polish space industry by combining the world of business and science. Poland participates in space European projects. Poland is active in the space security domain. Since 2018 Poland is a member of the EUSST consortium responsible for Space Surveillance and Tracking. The accession to the SST Consortium allows the further development of the domestic capabilities related to observation and situational awareness in space. There is no doubt that it's a good time to create Polish (domestic) space law. The Space Law Act is in the process of consultation.
Due to the growing interest in space activities, in 2019 the Center of Space Studies at Akademia Leona Koźmińskiego in Warsaw, Poland was created. It consists of various Polish experts: lawyers, consultants, space entrepreneurs, and others. To meet the needs of the space community, in half of 2020 the Center built the Task Force for Polish Space Law under the directorship of Professor Katarzyna Malinowska to assist in the Space Law Act legislative process.
On behalf of the Task Force, Professor Katarzyna Malinowska in February 2021 has sent to the stakeholders of the Polish space sector (industry) a Survey for professionals and entrepreneurs of the Polish space sector on the scope of regulations and solutions of the Polish Space Law Act. It may help to create assumptions of the Polish space law.
Survey questions, for example, concern:
space liability;
space insurance;
the delimitation between airspace and outer space;
high-altitude activities;
protection of the space environment (e.g. space debris);
space mining and- spaceports.
The deadline for submitting survey responses ([email protected]) is Sunday 28 February 2021.
For more information please see the Centre of Space Studies at Akademia Leona Koźmińskiego profile on Facebook