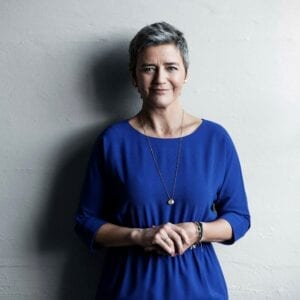 Paris, 23 February 2021. – The European Commission wants more synergies between civil, defense and space industries and presented a related action plan yesterday.
The plan's aim is to enhance Europe's technological edge and support its industrial base, the Commission said.
For "the first time, EU funding presents opportunities to reinforce European innovation by exploring and exploiting the disruptive potential of technologies at the interface between defence, space and civil uses, such as cloud, processors, cyber, quantum and artificial intelligence", the Commission said in a communiqué.
One of the declared goals of the action plan is to prepare three flagship projects "with the potential to become game-changers": to boost drone technologies, with a strong defense dimension, to develop "space-based secure connectivity" – Europe's own satellite broadband constellation – "that should provide for a resilient connectivity system and high-speed connectivity for everyone in Europe based on quantum encryption"; and to drive the space traffic management (STM), "required to avoid collision events that may result from the proliferation of satellites and space debris, while ensuring an autonomous access to space".
Margrethe Vestager, Executive Vice-President for Digital Age, said: "This action plan is a systematic and methodological approach to synergies in critical technologies across the three worlds. The idea is for innovations to systematically reach multiple uses by design. And to allow tapping into the huge innovation potential of researchers and start-ups."
Thierry Breton, Commissioner for Internal Market, said: "… ensuring strong synergies between defence, space and civil technologies will generate disruptive innovations and allow Europe to remain a global standard setter. It will also reduce our dependencies in critical technologies and boost the industrial leadership we need to recover from the crisis."