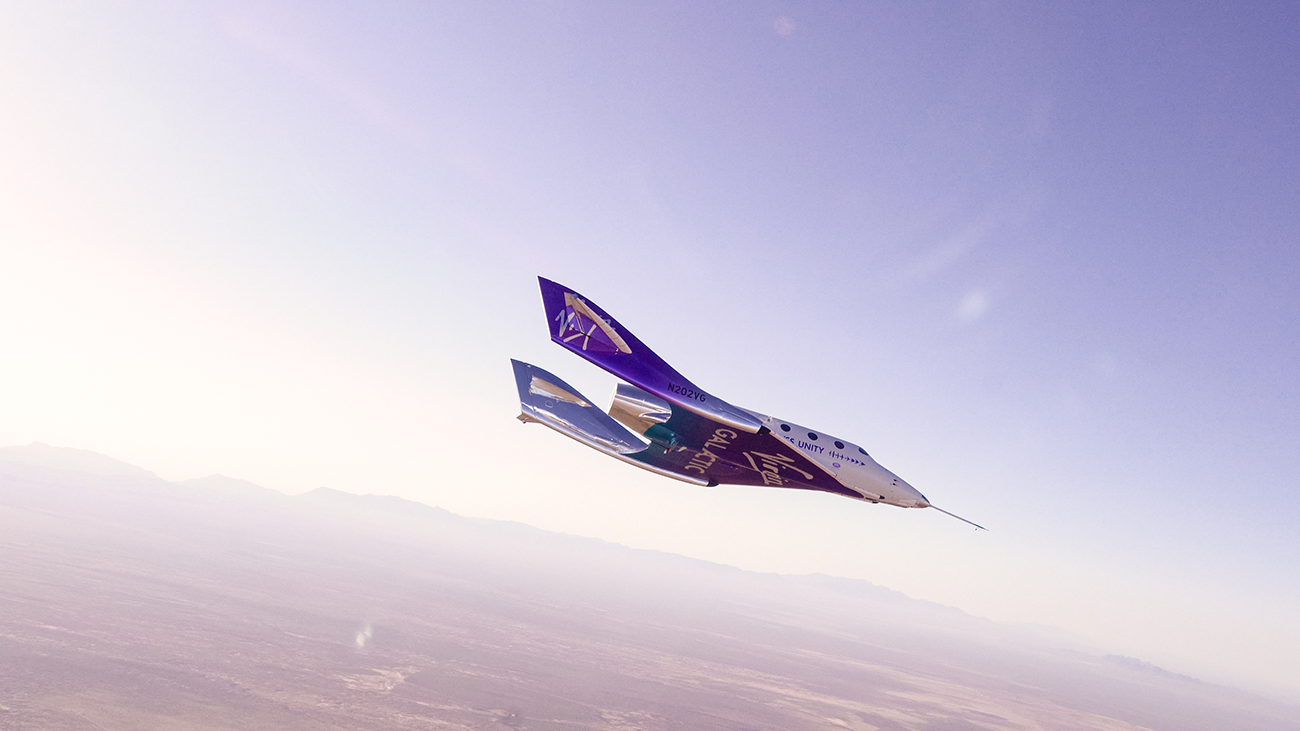 Ibadan, 27 April 2023. –  Virgin Galactic has announced a successful VSS Unity spaceplane suborbital test and will begin rocket-powered spaceflight tests in the coming months. The Spaceplane completed its final glide test during a flight in New Mexico.
VMS Eve took off from Spaceport America with Unity during the test between its twin fuselages at 12:35 UTC. After reaching an altitude of 47,000 feet (14.3 kilometers), Eve released Unity at 13:47 UTC. The Spaceplane subsequently glided back to the runway in New Mexico, testing modifications to the spacecraft's flight controls and handling. The Pilots were CJ Sturckkow and Nicola Pecile for the VSS Unity and Kelly Latimer and Jameel Janjua for the VMS Eve.
After the successful glide, Virgin Galactic said the glide flight closes its "final validation test points in addition to data gathered in a mated configuration flight last week." Accordingly, the company will analyze the data it collected during the flight in the coming weeks, and assuming the review goes well, the next mission will be a powered spaceflight.
The next mission will be a rocket-powered spaceflight. This flight will consequently carry two pilots and four Virgin Galactic mission specialists in the cabin to assess the customer experience and ground-based training prior to the launch of commercial service, expected in Q2.
According to Dave Mackay, Virgin Galactic Glide Flight Explainer and Chief Pilot, "The ability to conduct glide flights provides critical performance metrics without the need for rocket power. This is a unique benefit of the Virgin Galactic spaceflight system. A glide flight includes key elements of a spaceflight profile, including a mated take-off, high-altitude release from the mothership, and landing.