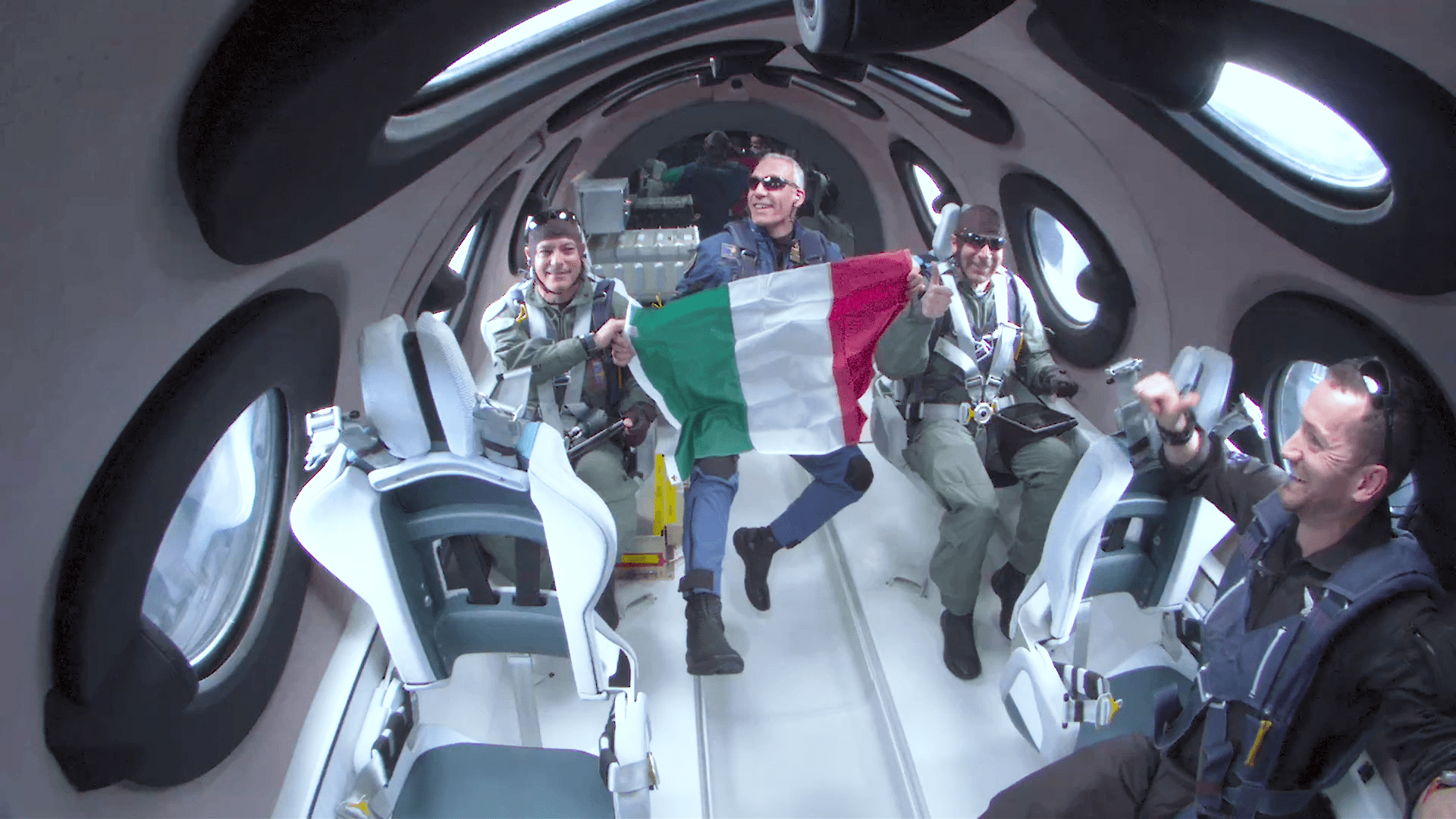 Ibadan, 30 June 2023. – Virgin Galactic has successfully completed its inaugural commercial spaceflight from Spaceport America in New Mexico. The Galactic 01 spaceflight carried 13 research payloads and three crew members from the Italian Air Force and the National Research Council of Italy. The spacelight took off at 8:30 am MT (14:30 GMT), rising to an altitude at release at 44,500 feet. Furthermore, the flight's apogee was 52.9 miles, the top speed was Mach 2.88, and the landing time was 9:42 am MT (15:42 GMT).
Virgin Galactic subsequently began post-flight inspections and analysis in preparation for its next commercial space mission, Galactic 02. This second mission will bring the Company's unique experience to private astronauts. The mission is tentatively in August, with Virgin Galactic planning monthly flights to space beginning thereafter.
"Today, our team successfully flew six people and more than a dozen research payloads to space in VSS Unity, our unique, suborbital science lab," said Virgin Galactic CEO Michael Colglazier. "This historic flight was our first commercial flight and our first dedicated commercial research mission – ushering in a new era of repeatable and reliable access to space for private passengers and researchers.
The CEO also added, "Galactic 02, our first spaceflight with private astronauts, is planned for August, and we expect VSS Unity to continue with monthly space missions while we simultaneously work to scale our future spaceship fleet for a global audience."
Speaking on the flight, Col. Walter Villadei, Mission Commander, said: "I am beyond proud to be a part of this historic spaceflight. Galactic 01 is Italy's first commercial suborbital research spaceflight and an amazing achievement thanks to the long-lasting collaboration between the Italian Air Force and the National Research Council of Italy."