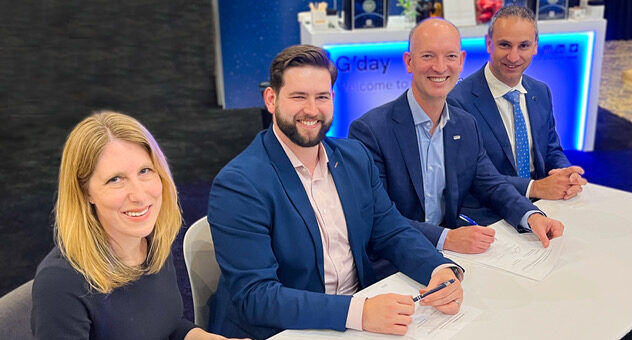 Ibadan, 27 April 2023. – Southern Launch has signed a Memorandum of Understanding with UK-based Space Forge at the International Space Symposium to explore possibilities of Satellite Return to Southern Launch's Koonibba Test Range.
Space Forge aims to make space work for humanity by harnessing the power of microgravity; offering an on-demand service to advance the expansion of the in-space manufacturing market for the research and production of new super materials that aim to tackle some of the biggest problems faced by modern society.
To enable this service, the Company is developing a world-first service incorporating both the launch and return of a new small class of vehicle – the ForgeStar™ – that is deployable from conventional launchers. As a result, it will provide rapid, reliable and reusable in-space infrastructure. Space Forge will launch its ForgeStar-1A satellite later this year, where they will prove their re-entry capabilities.
Speaking on the MoU, Southern Launch CEO Lloyd Damp commented, "Space Forge will be looking to refurbish and launch their satellites as close as possible to the re-entry point. Our Whalers Way Orbital Launch Complex is the natural solution for a launch site, and we will be exploring this option with Space Forge throughout the MoU process. Our hope is to provide a complete solution for Space Forge, which creates further opportunities for the wider industry."
Likewise, Joshua Western, CEO and Co-Founder of Space Forge, added, "The size and location of the Koonibba Test Range as a Southern Hemisphere re-entry point for our ForgeStar satellite make it an ideal option for our business model, and this partnership has great potential to bring economic growth and cutting-edge technologies to both the UK and Australia."