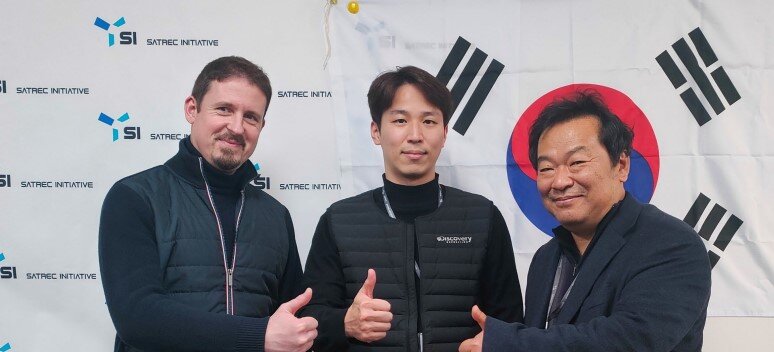 Ibadan, 27 April 2023. – Exotrail has disclosed a new contract with the satellite manufacturer Satrec Initiative to embark on a spaceware™ electric propulsion system for a Korean governmental mission. As a result, within a year, Exotrail will deliver a spaceware™ – micro XL propulsion system engineering model, as well as a flight model for a proof-of-concept mission for an innovative earth observation service aiming to validate the use of Satrec Initiative's Earth observation platform in LEO.
On the occasion, Satrec Initiative's CEO Ee-Eul Kim, expressed his excitement about the partnership, stating: "We are glad to be working with Exotrail for our upcoming LEO mission. This partnership will enable us to deliver breakthrough Earth observation services with increased performance while contributing to the reduction of space pollution."
In the same vein, Exotrail's CEO and co-founder, Jean-Luc Maria, added: "We are extremely thankful to Satrec Initiative for this mark of confidence, emphasizing the fact that our spaceware™ product is a true asset for the constellation market, notably for Earth observation satellites. Additionally, we are proud to sign this contract fueling a positive dynamic between France and South Korea, one of the leading space nations in Asia."
spaceware™, and its nano, micro, mini and cluster product configurations, is Exotrail's space-proven Hall-Effect electric propulsion system for satellites ranging from 10 to 1,000 kg. spaceware™ – micro is a 150W propulsion system delivering more than 7mN of thrust for missions up to 60kNs and more. It provides an unrivalled trade-off between thrust compared to mass and volume efficiency.