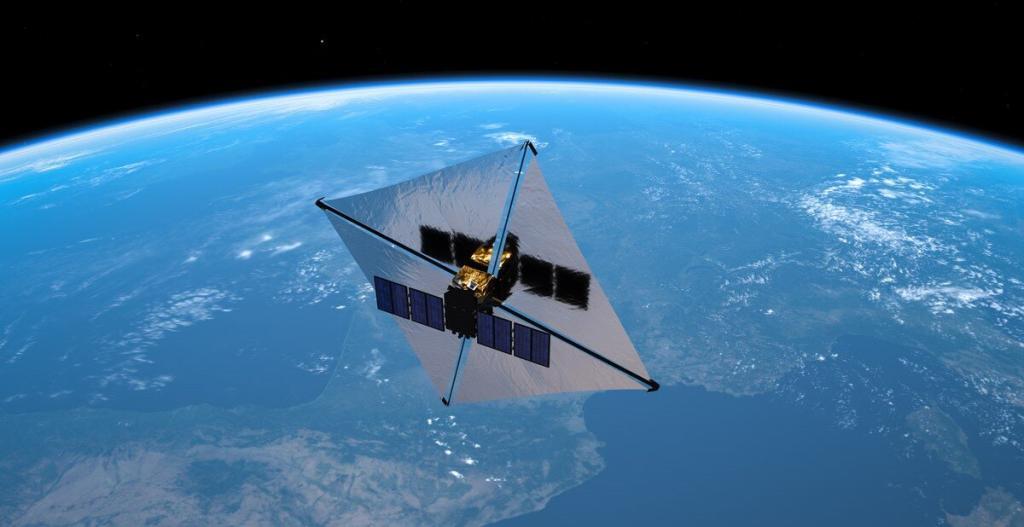 Edinburgh, 20 December 2022. – HPS' (High Performance Space Structure Systems) ADEO braking sail has successfully deployed aboard D-Orbit's ION satellite carrier, which will now sail to the edge of Earth's atmosphere in the shortest possible time to then fully burn up, HPS said. The "Show me your Wings" mission is the final proof-of-concept flight.
After the decelerator sail deployed, the spacecraft immediately initiated descent. The ADEO technology enables faster deorbiting and thus the clearing of its operational orbit to prevent the accumulation of space debris. It also extends the satellite's uptime as it is capable of continuing descent even after the spacecraft has no more power or propulsion.
The series production of the ADEO family has already begun in Munich and Bucharest. HPS has also landed customers like Reflex Aerospace, who would like to equip its satellites with the technology. Another customer, BST, is offering ADEO as a standard option to its customers.