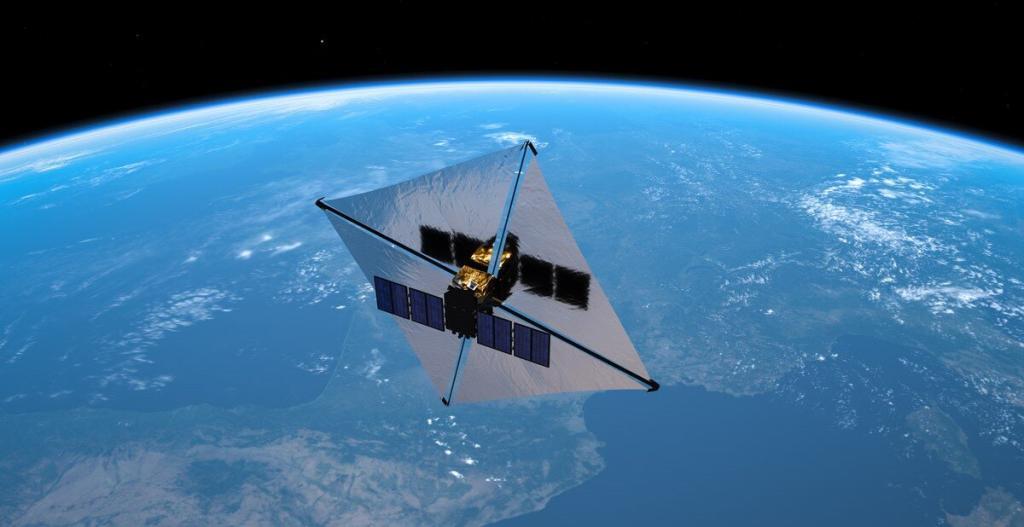 Paris / Munich / Berlin, 21.09.2022 Satellite manufacturer Reflex Aerospace, and space-tech company HPS (High Performance Space Structure Systems), signed a letter of intent to prevent space debris, the companies announced. According to the agreement, Reflex will remove all its satellites from orbit at the end of their operational life.
Subsystem specialist HPS as its preferred partner will equip Reflex's spacecraft with the ADEO sail deorbit system. The aim is putting the European Commission's "Green Deal", the European Space Agency's "Zero Debris Initiative" and the US "National Orbital Debris Implementation Plan" into practice. 
Dragsail ADEO has three different versions, ADEO M, ADEO N and ADEO L, covering all satellite shapes and sizes on orbits up to 900 km. The first integration of an ADEO dragsail will be during the Reflex Demonstration Mission planned for mid 2024, the companies said. 
HPS claims that its technology is able to accelerate de-orbiting by a factor of about 20. Satellite operators will also be able to get a free forecast after feeding their spacecraft data into the "ADEO deorbit timer".