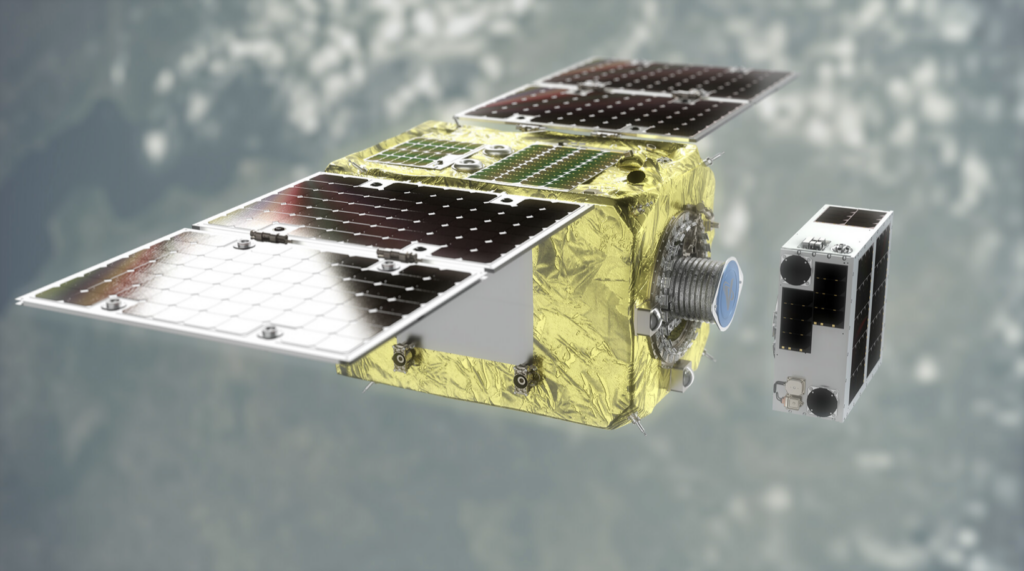 Edinburgh / Harwell, 27 September 2022. – The UK Space Agency granted a €1.9 million funding boost to the UK and European subsidiary of on-orbit servicing company Astroscale, to continue developing its space debris removal technology, the firm said. This next phase of the Cleaning Outer Space Mission through Innovative Capture (COSMIC) will leverage the company's Rendezvous and Proximity Operations and robotic debris capture capabilities. The technology will be used to to remove two defunct British satellites from low Earth orbit by 2026.
Phase B of the COSMIC mission will identify which two British satellites of the many orbiting Earth will be removed. The selection will be done with the help of space situational awareness data. Astroscale's aim is to make in-orbit debris removal part of routine satellite operations by 2030, the company stated.
COSMIC will be developed in collaboration with MDA, Thales Alenia Space, Nammo, GMV-NSL, NORSS, Goonhilly, Satellite Applications Catapult, and Willis Towers Watson. MDA will deliver capture robotics, while Thales Alenia Space will focus on the propulsion system and refuelling.
COSMIC will harness the ELSA-M (End-of-Life Services by Astroscale-Multi-client) supply chain under Astroscale's Sunrise programme. Sunrise is a commercial partnership with the European and UK Space Agencies and satellite operator OneWeb. The first ELSA-M mission is planned for 2024.
Astroscale most recently demonstrated their magnetic capture capability during the End-of-Life Services by Astroscale-demonstration (ELSA-d) mission. During that, the company aligned, released and captured a satellite with a servicer spacecraft using relative navigation and on-board systems.