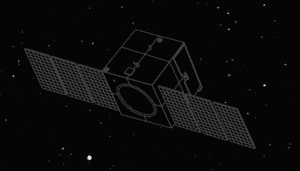 Edinburgh, 30 May 2022. – OneWeb and Astroscale announced that together they will seek to safeguard the satellite economy with new spacecraft technology, ELSA-M, enabled by an investment of €14.8 million. Astroscale's ELSA-M demonstrator launch is scheduled for the end of 2024, with plans to deliver a debris removal service to satellite operators.
The project builds on the Sunrise Partnership Programme launched in 2019 between ESA and OneWeb. The aim of Sunrise is to support the advancement of next generation technologies to fly satellites and aid research in active debris removal. This latest funding will help to complete the design of the ELSA-M servicer from manufacturing to the satellite pre-integration phase. The new servicer will be capable of capturing and removing multiple satellites in a single mission, Astroscale said.
Satellites provide vital services in everyday life from banking and GPS through weather forecast and broadband to disaster management. With more and more spacecraft in orbit, which are not cleared from space at the end of their lifetime, the orbital environment becomes congested. Collisions arising from this congestion can cause a loss of connectivity. The Sunrise Programme Partners are working on solutions for the responsible management of space debris and a sustainable space environment.