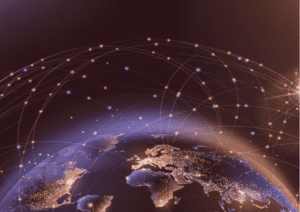 Edinburgh, 30 May 2022. – Amazon Web Services (AWS) has joined the Digital IF Interoperability (DIFI) Consortium to further promote scalability and flexibility across the space industry, AWS said. The company has already been helping customers build and launch satellites, and make use of cloud-powered ground infrastructure.
The DIFI Consortium is a global independent group of space companies, organizations, and government agencies that promote ground systems interoperability. Spacecraft need ground stations to receive data and telemetry, track and command, and to deliver connectivity. Traditional ground station solutions will not be able to handle the rapidly growing, more and more complex fleet of satellites in orbit. Ground stations need to increase flexibility, simplify their operations, and embrace software-based solutions, according to AWS.
In order to integrate software-based solutions, digital signals are needed and therefore the analog intermediate frequency (IF) has to be digitized. Digitizing antenna systems using a defined, open, and easily adoptable standard is one of the aims of the Consortium. Once the signals and thus data are digitized, it can be processed, stored, and distributed using cloud services.
AWS hopes that the broad utilization of open standards will accelerate the growth of cloud-based ground station solutions.