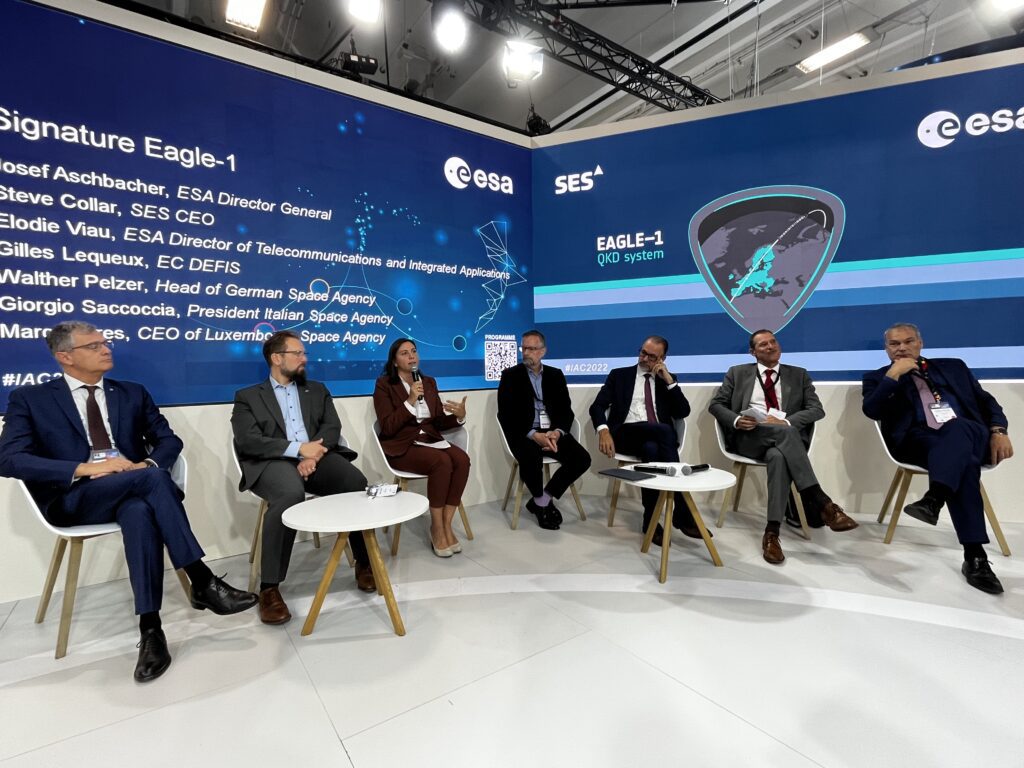 Edinburgh, 27 September 2022. – The European Space Agency (ESA) and satellite operator SES, signed a contract with support from the European Commission for the development of Eagle-1, Europe's first space-based quantum key distribution satellite system, the companies announced at a press conference at the International Astronautical Congress 2022 in Paris last week. 
The planned "ultra-secure" network will rely on the laws of quantum mechanics to keep information safe. Eagle-1 will boost Europe's autonomy in communications and cybersecurity, protecting essential supplies such as power and water. The system will build on technologies developed under ESA's Scylight programme, the agency said.
The Eagle-1 demonstration will provide data for the development and deployment of the European Quantum Communication Infrastructure (EuroQCI). EuroQCI is planned to be integrated into the European secure connectivity system allowing for an autonomous EU cross-border secure communications network.
The approximately 130-million-euro program, to which Member States are contributing over 50%, is led by ESA. Eagle-1 is partially financed by the European Commission and implemented by SES, who will lead a consortium of more than 20 companies. The Eagle-1 satellite is due to launch in 2024 for its three-year in-orbit validation. 
The private-public partnership was made possible by eight Member States, namely Germany, Luxembourg, Austria, Italy, the Netherlands, Switzerland, Belgium, and the Czech Republic.