Dear SpaceWatcher, dear Readers,
On Friday 3rd December 2021 we launched our Supporter Program to keep our independent reporting alive for you.  Our team and I like to thank all of you for your great feedback and your interest over the last 6 years that we run Spacewatch.Global.
Our website Spacewatch.Global hold over 5500 news, articles, features – all peer-reviewed and delivered by the journalistic standards according to the Code of Ethics for journalists we follow. We are grateful that we became references for many of you.
Our Space Café series, such as the "33 minutes with…",  "Space Law Breakfast with Steven Freeland", "Moriba's Vox Populi" and our regional series set new standards in space communication, outreach and quality. Over 150 Space Cafés in the last 17 Months with over 18.000 registrations told us, we are on the right track. Again, thank you very much for the feedback we receive from you.
Our outstanding Space Cafe Podcast by Markus Mooslechner and our newly established Space Cafe Radio series adding audio content for you – on the go.
Now, I am here and sincerely asking for your support to keep our independent journalism and reporting alive.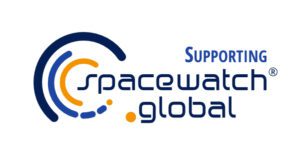 We created our Supporter Program – here – where you as corporate, and also as individuals can help us to continue the service you enjoy day by day.
As of 100 Euro per year, you can support us as an individual and as of 1.000 Euro per year as a corporate. With your support, we can avoid running a paywall and we can continue to apply to the UN Sustainable Development Goal #4 – Equal Education – the same content for everyone, regardless of where you are from.
We want to continue servicing you and we trust that you will not let us down. 
Thank you very much and I wish all of you that celebrate a wonderful Christmas period.
Yours sincerely,
Torsten Kriening,
Publisher of SpaceWatch.Global