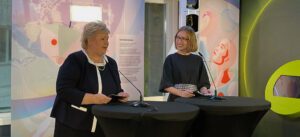 Edinburgh, 11 October 2021. – Andøya Space receives US $42.9 million funding from the Norwegian government for a small satellite launch base at Andøya in Northern Norway, the government announced.
The project will add 150 new positions in the territory and put Norway on the list of countries that are capable of launching satellites from their own land.
The Norwegian Parliament accredited Andøya Space up to US $33.2 million in funding along with US $9.7 million in additional support. However, Andøya Space first had to prove that the project would result in the same profit that a venture capitalist would have accepted. The company adapted its business model and handed in documentation showcasing that they reached the terms for the funding.
Andøya Space had signed agreements with Isar Aerospace and Rocket Factory Augsburg earlier. Andøya Space will ensure the necessary infrastructure services, while they handle launches for international customers.
The first satellite launch from Andøya is planned for Q3 2022.