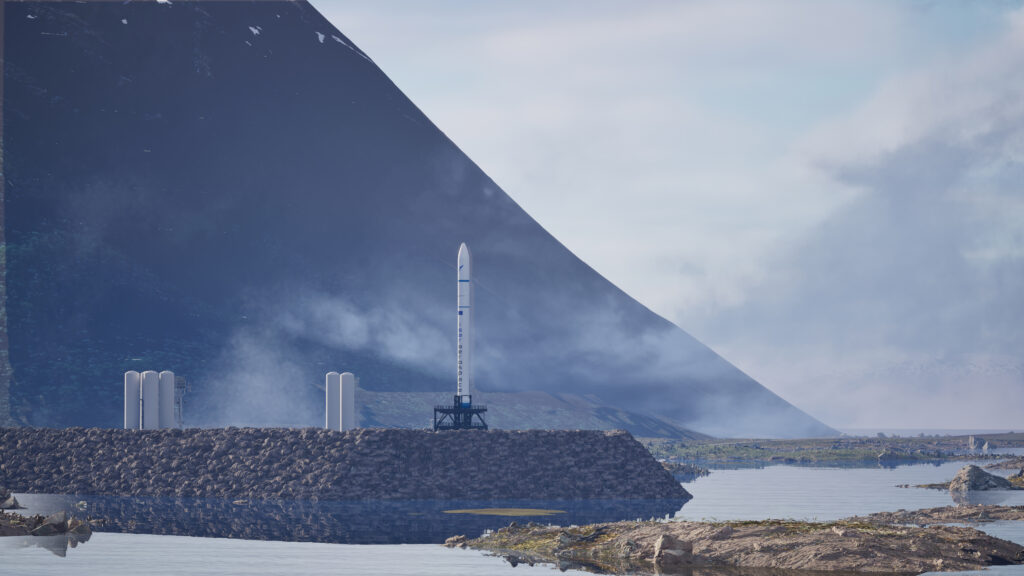 Ibadan, 3 November 2023. – Andøya Spaceport has been officially inaugurated as the first operational spaceport in continental Europe, and the first launch site of the European launch service company Isar Aerospace. The inauguration happened in an official ceremony, with H.R.H. Crown Prince Haakon inaugurating the spaceport. The inauguration also marks an essential milestone on Isar Aerospace's path to its first test flight.
Fully constructed, the spaceport will host several launch pads and will support the two-stage launch vehicle Spectrum, which is about to perform final stage testing. The spaceport's specifications meet Isar Aerospace's precise requirements, as the company will enjoy exclusive access to the first launch. As a result,  it guarantees flexibility and planning security for Isar Aerospace and its clients in bringing small- and medium-sized satellites to space.
Daniel Metzler, CEO and Co-Founder of Isar Aerospace said: " Together with Andøya Spaceport, our team has created an excellent piece of engineering, the first orbital launch site in continental Europe which will bring this access to space to Norway, and back to Europe. For Isar Aerospace, this step equals entering the final stages of our path to the first flight. For Europe, it means being able to harness the power of the space platform."
Likewise, Ingun Berget, President of Andøya Spaceport, said the occasion "marks an important milestone for Norway, the European New Space industry and our partnership with Isar Aerospace: This enables us to have the first satellite launches ever from European soil to take place from Andøya."
Isar Aerospace consequently aims to offer the first fully privately funded European launch solution to meet the growing demand for transporting small and medium-sized satellites into space.