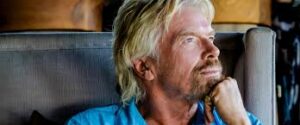 Paris, 15 March 2021. – Another space SPAC speculation: Richard Branson's Virgin Orbit has hired bankers to go public this year through a special purpose acquisition company (SPAC), the Wall Street Journal (WSJ) reported.
Virgin Orbit would be aiming for a valuation of around $3 billion, according to people familiar with the matter, WSJ said.
 "The move represents the latest effort by Mr. Branson to take advantage of a recent boom in similar, blank-check listings", the business newspaper wrote.
Virgin Group has a certain SPAC experience, with the listing of Branson's space tourism group Virgin Galactic through a SPAC merger in 2019 and with the backing of a "blank check company" by Virgin last month, this time supporting the listing of a genetic testing firm called 23andMe.
Orbit has hired Credit Suisse Group and LionTree for the SPAC merger, WSJ said, and is looking at a value "ranging from $2.5 billion to over $3 billion".