by Ronald van der Breggen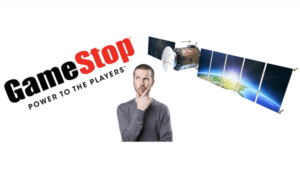 A couple of weeks ago, my son pointed out that the share price of GameStop (GME) was skyrocketing. This resulted in a lively discussion on the merits and woes of trading stock and ended with watching The Big Short together. A great movie about the 2008 financial crisis that I highly recommend.
For those of you that missed it: GameStop is a store chain that has seen better days selling games, as nowadays people download them rather than buying them on discs or memory cards. Big hedge funds bet on GME's collapse and shorted the stock. Through Robinhood, on-line trading and investing app, many loyal GameStop customers – or should I say fans – shared their grievances and called for action. This resulted in a buying rally that pushed the stock from below $20 to well over $450 in a matter of days. This 2000+ % increase in just a couple of days made headlines: Small investors sticking it to the big guys! A modern Robin Hood story on the Robinhood platform, how befitting.
As much as it is a great story, it is not new of course. We already know that today's share prices reflect the anticipated future of a company, rather than its fundamentals. Take Uber, their share price recently hit new highs and its market cap is now well over $100B. Not bad for a company that has only shown losses in the tens of billions per year. However, GME is adding something else to the story. It demonstrates how easily humans can be influenced to follow the herd. If people hear something often enough, they believe it. Fortunately, the space industry is full of very smart people, and we do not fall victim to any kind of propaganda, right? Think again!
Bubble or boom
Space is a small industry. Visit a dozen tradeshows in one year and you have pretty much seen every company, decisionmaker and industry reporter. Within this small industry, there is only room for a limited number of topics and influencers. Sooner than we think we are all focused on the same things and listen to the same people. And that is where it starts.
NGSO and LEO constellations together with SmallSats are now front and center in our industry. Billions are being put in and with every launch, 100s of satellites are added. SpaceX is still talking about hitting a lofty $30 Billion per annum revenue stream within 5 years (do the math with $99/m subscriptions!) and Telesat recently announced to have reached a deal with TAS in pursuit of launching their own constellation. All these endeavors need money by the Billions and both Telesat and SpaceX announced they are looking to raise that money through an IPO. What makes a successful IPO? A high share price and we have just seen how easy it is to talk up the price. In a period where promises and announcements seem to be more important than fundamentals, one cannot help but wonder: Are we not as immune to all the rhetoric as we believe to be? Are we in a space bubble, waiting for someone to call our bluff, upon which the whole thing will tumble down? I think no-one in his or her right mind can deny this is a very real possibility. The bigger question however is, is being in a bubble a bad thing?
As counterintuitive as it may seem, the answer is likely No. Back in the day, a bubble was called a boom, or even more benign: a period of an economic upturn. Not only does it sound more friendly, it also signifies something that is both important and characteristic of any bubble or boom: Progress! During a period of economic upturn, the pace of progress is very high and indeed, the technological advancements in our industry are through the roof. It is genuinely exciting. It is also a period where we see young people joining our industry and many of them bring great ideas and solid perspectives. For an industry that typically has dinosaurs on the payroll – yes, I'm one of them – this is great news. It is literally securing our future! So no, this bubble is not all bad.
It is however not all good either. There is some writing on the wall, and it is concerning. This is a CAPEX heavy industry and getting access to the Billions needed for launch, requires an upbeat story about future success. When these stories about the glorious future are geared to make people jump over each other to get a piece of the action, as was the case with GME, then that is an issue. Granted, pumping the price of a stock to pay for a constellation may be necessary; not doing so will surely lead to the disappointment of no launch at all. There is however a distinct difference between creating enthusiasm and overpromising. The latter will cause damages, both in the financial and legal sense. People will suffer when lofty promises turn out to be, well, lofty.
Asking the tough questions
So what is lofty? For that to understand let's go back to the 'dot com' period some 20 years ago. Back then, Warren Buffet was accused of 'losing his edge' when he did not participate in the stock market's buying frenzy. When the bubble burst, it was Buffet who had the last laugh. The reason is that at the end of the day, profits matter, and so does the sustainability of those profits. When it comes to data, our industry has a bad track record in finding sustainable profits. It is all about cheap and cheaper. We're in a full-on race to the bottom and it is concerning that even new companies like e.g. Swarm Technologies, use 'low cost' as their primary claim to fame. Affordability is great, but if we want to continue this economic upturn rather than end up bursting a bubble, we will have to do better! If you are building revolutionary technology deployed in space, an area that only an extremely limited group of people have access to, then let me assure you, there are bigger opportunities than merely being cheaper. Our number one priority should be on delivering value and profitability. It should not be on mere revenues, market share, or the amount of Gigabytes for sale. These fundamentals seem to be forgotten when SpaceX boasts that starting 2025 it will generate $30B per year from cheap $99 subscriptions or when OneWeb says they 'will shape the world, connecting everywhere to everyone '. OneWeb promising the world ends up as a solution in search of a problem or worse, as it did, in Chapter 11. As for SpaceX, to get to the numbers they advertised, they need to be connecting well over 25,000 customers every single day, starting last January. So yes, they are already close to 2+MM subs behind.
Nobody seems to be asking the tough questions and, in the meantime, Telesat is openly talking about doing an IPO to finance their constellation, forecasting great revenues and banking on a space industry that is booming. I cannot blame them, IPOs are a well-accepted instrument for funding and the new leaders in our industry are helping to pump the price.
In short: It is great that Space is in a period of economic upturn, bringing talent and money to the industry, but we should be very mindful of GME type upheavals caused by companies in pursuit of financing a dream. We should be particularly worried when such is done with the support of investors who know exactly when to pull out. We are in a serious business and would greatly benefit from equally serious, long term investors like Buffet, rather than just savvy VCs who are ultimately concerned about only one thing: their exit. To achieve this, profitability is the keyword.
How to be smart about it
One question remains unanswered. How long will this boom last? Is it already time to get out? No one knows of course. What is however obvious, is that while we are in it, we should make the most of it. This is a great time to be part of an industry where lots of money is flowing around and is driving the industry forward with great technological advancements. That said, the many startups that are looking to become the next big space component supplier or develop the next generation EO or data service, are well-advised to spend their money wisely. Keep your organization lean and don't rack up your burn-rate if you can avoid it. Outsource what you can, stay focused on your technology and use partners to promote your products. If we all stay focused on our missions, well aware of the problems we are solving and the value it represents, we can structure for much-needed profitability.
As for the bubble: Welcome to the Space Industry – enjoy your ride!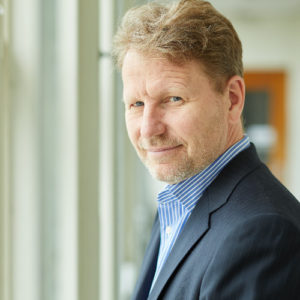 Ronald van der Breggen, Owner of Route206, has more than 20 years of experience in the telecom and satellite sectors. A native of the Netherlands, van der Breggen began his telecom career at Dutch Telecom incumbent KPN, rising to the position of VP IP Services. He then joined SES, one of the world's leading satellite operators as Vice President Customer Account Management. From 2015 to 2019 he served as Chief Commercial Officer of LeoSat, where under his leadership the company secured $2 billion in pre-launch commitments. With Route206, Ronald continues to help companies with brilliant technology to achieve commercial success through his decades of experience, structured approach and large industry network. Ronald holds a Bachelor's degree in Business Administration from Nijenrode University as well as a Masters in Business Telecommunications from the Technical University of Delft, both in the Netherlands.
The article was published first on Linkedin here.