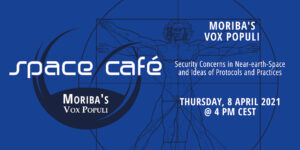 In honor of this sacred experience and all of you who know me and have enrolled in this global vision, I, Dr. Moriba Jah have partnered with SpaceWatch.Global to run an exciting Space Café series: Moriba's Vox Populi (Latin for "the people's voice") where I intend to choose topics of relevance to space safety, security, and sustainability and have an hour-long "chill in a lounge chair" type conversation amongst people.
Our fourth session will focus on: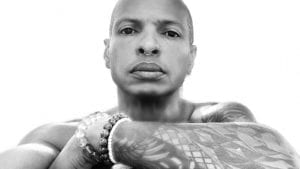 Security concerns in near-earth space (mostly) and ideas on how we can develop operational protocols and practices to minimize misinterpretations that could lead to undesirable escalatory behaviours.
Moreover, this is not just a government issue but a commercial one as well, as companies are jostling to occupy orbital carrying capacity. We will explore what harmful interference may mean, what's seen as abnormal and even threatening behaviours in space, etc. We will discuss space security activities and practices such as monitoring, verification, and assessment of anthropogenic space object (ASO) behaviours, events, and activities. We will explore a few salient questions:
How can space traffic management and coordination be made to help?
Trust but verify?
Thoughts regarding development and maintenance of multi-sourced and heterogeneous data, sharing and cross-referencing various registries and databases, etc.
Any improvements to the current UN Convention on space object registration?
It will be live…that keeps it real. I go unscripted and am not into luring people into traps or anything of the sort. I just want an open, organic, and real dialogue that connects to humanity!
This session will allow for some candid discussion about this, and raise awareness globally about this issue. I'm all about having an inclusive dialogue!
This will be what we will explore together on our next session of Space Café Moriba's Vox Populi. Please join us for a candid and inclusive conversation.
My guests are:
Prof. Dr. Kai-Uwe Schrogl, seconded from the European Space Agency to the German Federal Ministry for Economic Affairs and Energy,
Dr. Laura Grego, Senior Scientist in the Global Security Program at the Union of Concerned Scientists,
Jeff Braxton, Strategic Leadership Fellow, National Strategic Research Institute, University of Nebraska,
Artem Mokhnatkin, Junior Research Fellow for the Keldysh Institute of Applied Mathematics, Russian Academy of Sciences
Moriba's Vox Populi will be a disruptor in the current growing ocean of webcasts, I can promise you that! I'm really excited! After all, I am a SpaceWatcher!
You, the audience, have a role in shaping the conversations we're having, adding to our voices; as such you will have an opportunity to ask questions in our session.
SpaceWatch.Global is a Switzerland-based digital magazine and portal for those interested in space and the far-reaching impact of the space sector.
This Space Café "Moriba's Vox Populi" will be conducted in English.
Reserve your place today.