By Torsten Kriening, Publisher of SpaceWatch.Global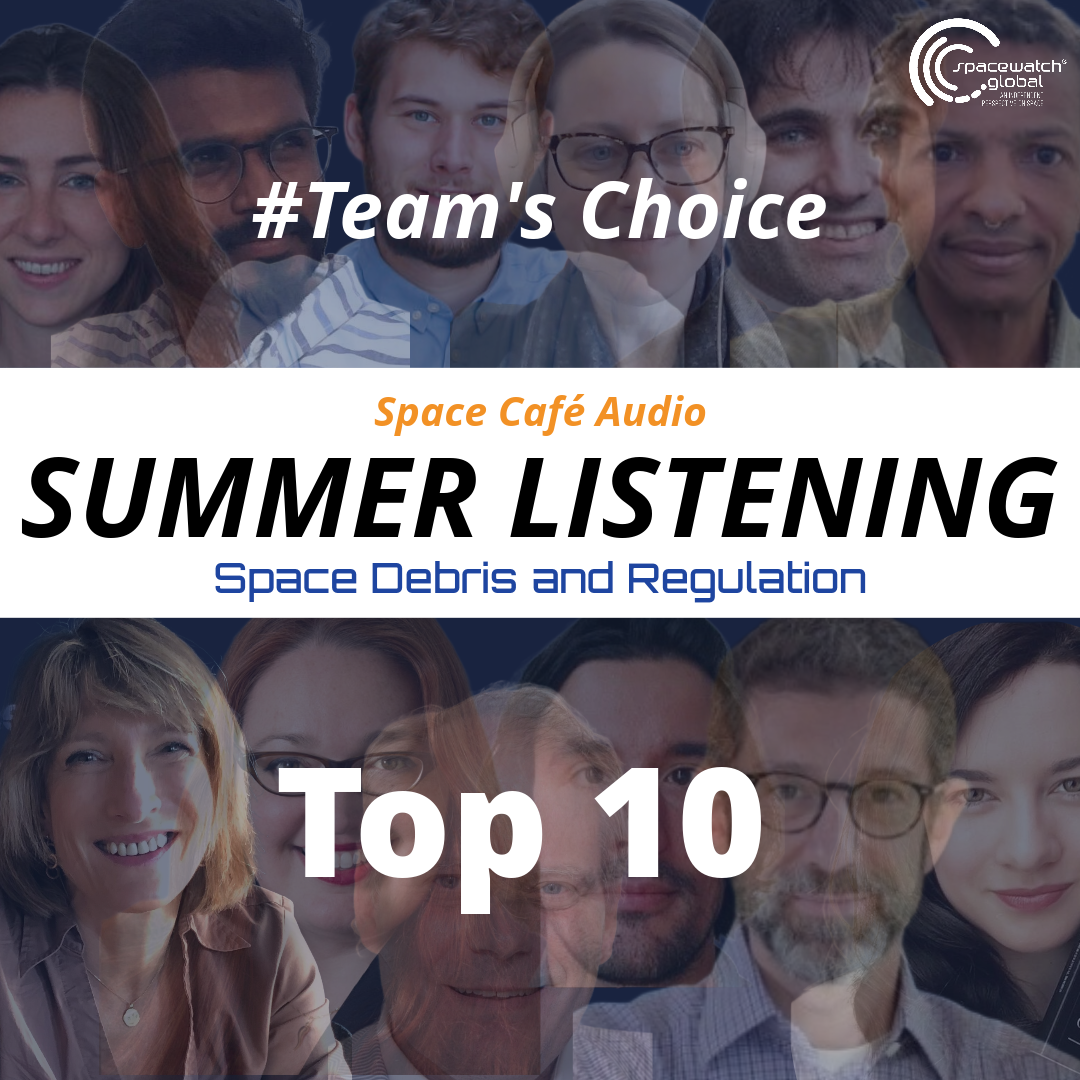 Greetings, SpaceWatchers, and welcome to Summer Listening Week Four!
Summer is upon us, and as our gaze shifts towards the stars during those warm, clear nights, SpaceWatch.Global brings you its third collection of the Summer Listening Series. Based on the vote by our newsroom, we have mapped out an interstellar journey across five categories. After the Moon, Climate – Space – Earth and Trendsetters, this week is the turn of  "Space Debris and Regulations."
To accompany this week's theme, we've curated a Top 10 Spotify playlist that promises to take you on space debris, object detection and verification, space sustainability, and space safety through a mix of audio stories and exciting interviews. This playlist encapsulates the opportunities, challenges, and true potential that Space has for Earth – and the risk of losing it.
Whether you are a scientist, a curious space explorer, or someone simply looking for a summer listen, there's something in this collection for everyone. Let yourself be inspired, maybe educated about "Space Debris and Regulations"!
Remember, this is just the fourth collection in our five-week series. Stay tuned for more!
Here are our top 10 for the category "Space Debris and Regulations":
Space Café Radio – at the UN OEWG – with Dr. Jessica West and Victoria Samson
Space Café Podcast Episode 9 with Moriba Jah Is Now Available
The Space Café Podcast #76: Niklas Hedman, UNOOSA: Exploring the Intersection of Space Industry and International Diplomacy (with a surprising twist)
The Space Café Podcast #64 – Annie Handmer – what's up with the strange "object K" orbiting the earth in LEO?
Space Cafè Radio – from 38th Space Symposium – with Andrew Faiola
Space Cafè Radio – NewSpace Africa special – with Cecilia Donati and Savino Ruà
The Space Cafe Podcast #053: ESA director Géraldine Naja on the commercialization of ESA, the Russian absence, and why ESA might just be waiting for your job application.
Space Café Radio – on tour in Lausanne – with Srinivas Setty