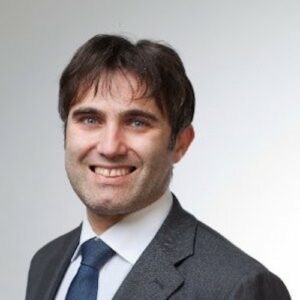 In this Space Cafè Radio –  SpaceWatch.Global Senior Editor Dr. Emma Gatti spoke with Luigi Scatteia, a Partner in PwC Advisory France.
Within PwC he leads the Space Practice, and he also leads the core space strategy and policy consulting team based in Paris and Toulouse, focused on serving institutional and commercial stakeholders in the space sector. Emma and Luigi discussed together the origin and meaning of a the famous "1 trillion dollar economy by 2040". Who made this estimate? Is it legitimate? What does it mean that the Space economy will be worth 1 trillion dollar by 2040? Luigi explained for us SpaceWatchers the implications of this datum, it's hidden meaning, and the complexity in determining the actual value of everything coming from Space technology.
Space Cafè Radio brings you talks, interviews and reports from the team of Space Watchers while out on the road. Each episode has a specific topic, unique content and a personal touch. Enjoy the show and let us know your thoughts at [email protected]!