by Dr. Elena Cirkovic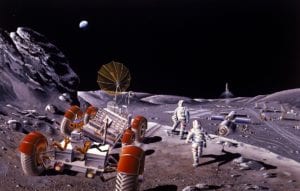 New forms of access to remote areas of the Earth and outer space are increasingly facilitated by technological and scientific advances now combined with growing privatisation.  With the growing buzz of new outer space activities and the excitement of 'new frontiers', there is also a need for sustainable corporate governance in outer space. Outer space activities do not 'lift-off' from Earthy regulatory systems into lawless anarchy of the extra-terrestrial domain.  Importantly, this includes regulatory principles emerging from the concept of Corporate Social Responsibility (CSR).
We are transcribing into outer space, a variety of issues that remain unresolved on Earth. Despite the image of private actors' operations beyond or outside of State regulation (or jurisdiction), States act as important facilitators of movement of transnational, global, and now seemingly extra-terrestrial corporate interests.
Private economic relations and activities do not abandon/and are not abandoned by State regulation. Certainly, States represent only one of the numerous actors that create international legal norms.  The degree to which states do/not participate in the very decision making regarding the new reconfiguration of their involvement in private activities (including activities in outer space) is significant. In the area of business relations, systems of non-state rules have pre-existed and co-existed with state laws. It is, however, specific doctrinal reforms in private international law that have promoted the autonomy of transnational dispute-resolution among private actors with respect to the key subjects of private international law.  For instance, subnational interest groups including business actors and various service providers in the arbitration sector-were in favour of, and acted to promote, the expansion of the arbitration regime in international transactions. Hence, the image of a global private actor that somehow exists beyond the state, and now also, beyond the Earth System, does not consider the ongoing decision-making processes that do continue to take place at the State level.
What does this mean in the context of outer space? 
First, there is a need for better identification of the needs and objectives of various space agencies and their possible participation in a discussion on sustainable corporate governance. This includes topics such as due regard for stakeholder interests'; inclusion of issues such as human rights; and environmental pollution (including the Earth system, the orbit, and interplanetary contexts).
Second, a more holistic approach to CSR in outer space is required. This would involve mitigating the corporate and financial risks of current and potential unsustainability (e.g., increase of orbital debris). This does not mean that we should only engage in ongoing bargaining and balancing among various private interests and 'stakeholders. Rather, a solid international regulatory framework for sustainable value creation is required.
Finally, such a holistic approach would not be merely limited to companies, but also all undertakings in outer space.
Sustainable value creation is an emerging concept in corporate law and corporate governance. This discussion also needs to be extended to outer space activities. In the context of the Earth System, sustainable value creation would rely on interdisciplinarity and reflect the complexity of multifaceted aspects of different environments and their sustainability. These also need to include both, democratic political processes, and avoidance of activities that undermine democratic processes and laws. It entails contributing to the economic basis of the global society and not only certain sectors.  "Creating shared value" refers to the way in which enterprises seek to generate a return on investment for their owners and shareholders by means of creating value for other stakeholders and society at large. A hypothetical argument that outer space somehow exists apart from the 'Earthly' global society, and that such social responsibility does not apply in the extra-terrestrial domain, is not viable for as long as there is a recognition of the validity of international laws and their application to human activities in outer space. More specifically, this includes the recognition of human rights and plural ethical considerations in addition to social, environmental, and consumer considerations.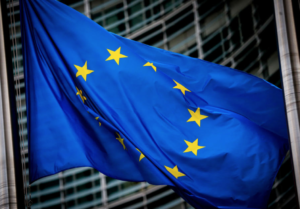 For instance, the European Commission's strategy on CSR, part of a package of measures on responsible business (see IP/11/1238), also sets out how enterprises can benefit from CSR. The new definition is consistent with internationally recognised CSR principles and guidelines, such as the OECD Guidelines for Multinational Enterprises, the ISO 26000 Guidance Standard on Social Responsibility and the United Nations Guiding Principles on Business and Human Rights. Its aim is to provide greater clarity for enterprises and contribute to greater global consistency in the expectations of business, regardless of where they operate.
As all space activities continue to be 'national activities' as per Article VI of the Outer Space Treaty (OST). National activities are generally interpreted as activities of State nationals, including private persons and companies.  In full (and it is worth repeating it here): "States Parties to the Treaty shall bear international responsibility for national activities in outer space, including the moon and other celestial bodies, whether such activities are carried on by governmental agencies or by non-governmental entities, and for assuring that national activities are carried out in conformity with the provisions set forth in the present Treaty. The activities of non-governmental entities in outer space, including the moon and other celestial bodies, shall require authorization and continuing supervision by the appropriate State Party to the Treaty. When activities are carried on in outer space, including the moon and other celestial bodies, by an international organization, responsibility for compliance with this Treaty shall be borne both by the international organization and by the States Parties to the Treaty participating in such organization."
Hence, CSR should be applied regarding actions by companies in outer space over and above their legal obligations towards society and the environment (of both, the Earth System and outer space). Importantly, CSR is not meant to just 'fill the gap' where international law has yet to develop, especially if we presume compliance of all ongoing activities with existing laws.
Establishing and extending sustainable value creation beyond planetary boundaries would highlight the complex interactions between planet-level environmental processes, and in outer space. An estimation of impacts on stakeholders and the environment needs a clarified duty of care and the due diligence duty. These would be expected to have positive impacts on stakeholders and the environment, including in the supply chain. Finally, it can also be argued that CSR is likely to contribute to the long-term success of an enterprise.  A CSR approach to outer space activities can bring benefits in terms of risk management, cost savings, access to capital, customer relationships, human resource management, and innovation capacity. It encourages more social and environmental responsibility from the corporate sector.
This commentary is meant to supplement some of the more recent initiatives to address orbital debris. There have been several ongoing attempts to address the issue of environmental pollution in the orbit and to foster global standards in waste mitigation. For instance, the World Economic Forum has chosen a team led by the Space Enabled research group at the MIT Media Lab, together with a team from the European Space Agency (ESA), to launch the Space Sustainability Rating (SSR), a concept developed by the Forum's Global Future Council on Space Technologies. The envisaged SSR aims to promote mission designs and operational concepts that avoid unhampered growth in space debris. It promotes a future where the environmental review would be taken into consideration during the early stages of design and development. The SSR concept intends to create a voluntary system of regulation that still operates based on "encouragement". Arguably, an additional framework for CSR in space would facilitate such initiatives and induce compliance.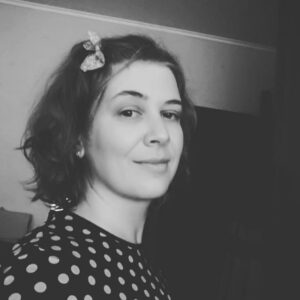 Dr. Elena Ćirković is a researcher at the University of Helsinki. She is a transdisciplinary scholar of international law and sustainability design. Her current research project titled Space, Ice, and the Final Frontiers of International Law's Universality aims to investigate the role of international regulation and environmental sustainability in the Earth System and outer space.