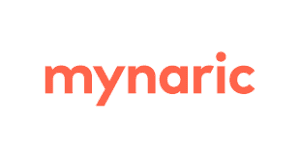 Paris, 25 October 2020. – The space laser communications specialist Mynaric has been selected by Telesat to supply inter-satellite links to U.S. DARPA's Blackjack program, the Gilching/Munich-based company announced.
The Canadian Telesat had announced last week that it will develop two Low Earth Orbit (LEO) spacecraft buses for the U.S. Defense Advanced Research Projects Agency (DARPA) to showcase the in-orbit use of Optical Inter-Satellite Links.
Mynaric will supply its terminals for the two Blackjack satellites which are scheduled for launch in 2021, Mynaric said. "The launch will be the inaugural ride to space for Mynaric's flagship CONDOR terminals – a key milestone and final trial for the product's successful market introduction."
"Optical Inter-Satellite Links are the essential building block for next generation commercial and government space networks," Mynaric CEO Bulent Altan said. "Mynaric has developed impressive laser communications terminals that we will be demonstrating on-orbit under the DARPA Blackjack program."
As part of the deal, Mynaric will establish "the industry's first laser communication interoperability lab" at its Los Angeles premises, the company added.