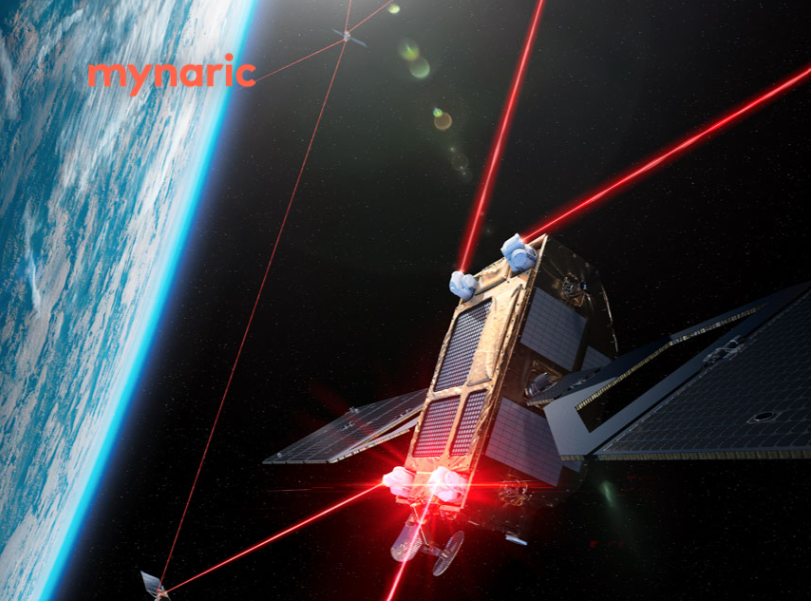 Ibadan, 25 August 2023. – Mynaric has announced that the Space Development Agency (SDA) has selected it to contribute to an optical ground terminal demonstration. The research and development program's mission, slated for 2025, is to demonstrate the successful connection between various space-based optical communications terminals (OCTs) and an optical ground station that Mynaric designed.
The research and development program's primary purpose is to collect data and record findings from the connection between various space-based optical communications terminals and the optical ground station. Furthermore, this program will serve as risk reduction for follow-on demonstrations focusing on communications between the optical ground station and the Tranche 0 Transport Layer Space Vehicles.
"The collaboration with the SDA marks a significant milestone in advancing laser communications technology and paves the way for better connectivity in the Proliferated Warfighter Space Architecture," said Joachim Horwath, Chief Technology Officer of Mynaric. Horwath also added, "The ground station will play an important role in delivering high throughput and communication resiliency to the SDA network."
Likewise, Tim Deaver, Vice President of US Government Sales and Strategic Solutions of Mynaric, added, "Delivering highly sensitive information and data to the ground is an important component of enabling data transfer between all domains."
In addition to the program's primary aims, it also strengthens Mynaric's position as a competitive supplier across the company's entire laser communications product portfolio across all domains, space, air, and ground. Northrop Grumman had previously selected the Company for SDA programs for the Tranche 1 Transport Layer and Tracking Layer, by Loft Federal for the SDA's Experimental Testbed (NExT) and by Raytheon for the SDA's Tranche 1 Tracking Layer program.