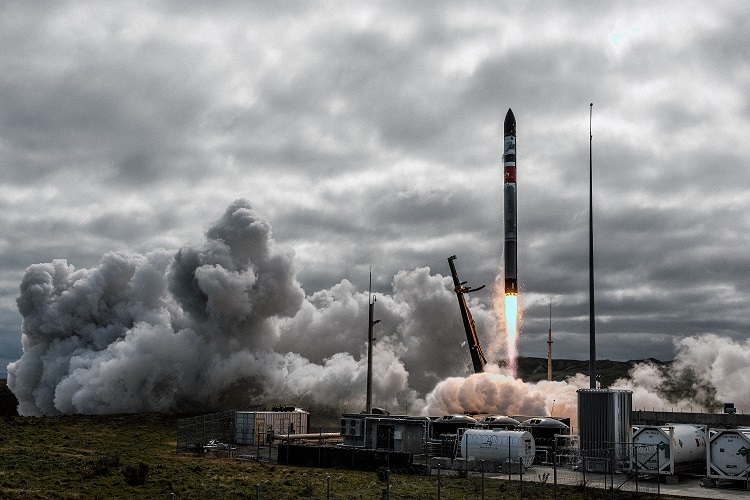 Ibadan, 25 August 2023. –Rocket Lab USA, Inc. has launched a dedicated Electron mission for Capella Space.. The mission demonstrated several significant milestones for Rocket Lab's reusability program, including an ocean splashdown of the Electron rocket's first stage and the successful flight of a previously flown Rutherford engine. The mission was also Rocket Lab's 40th Electron launch.
The 'We Love The Nightlife' mission lifted off on August 24th at 11:45 am NZST from Rocket Lab Launch Complex 1 on New Zealand's Mahia Peninsula, deploying Capella's next-generation Acadia satellite for its synthetic aperture radar (SAR) constellation to a 640km circular low Earth orbit.
As a recovery mission, Electron's first stage returned to Earth under a parachute after launch and splashed down in the Pacific Ocean several hundred kilometres down range from Launch Complex 1. Consequently, Rocket Lab's marine recovery vessel will extract the stage from the ocean and transport it back to Rocket Lab's production complex for analysis and testing to inform future recovery efforts.
The mission follows on from Rocket Lab's two previous launches for Capella, including the "Stronger Together" mission in March 2023 from Rocket Lab Launch Complex 2 in Virginia and the "I Can't Believe It's Not Optical" mission in August 2020 from Launch Complex 1 in New Zealand, which deployed the first satellite in Capella's SAR constellation. In addition to these, the "We Love the Nightlife" was the first of four new dedicated launches on Electron for Capella, announced in February 2023, to deploy Capella's next-generation Acadia satellites.
Rocket Lab founder and CEO Peter Beck added, "Electron has played a crucial role in helping constellation operators like Capella deploy their spacecraft on time and on target, and we look forward to continuing building out Capella's constellation with more dedicated launches this year."