by Gurbir Singh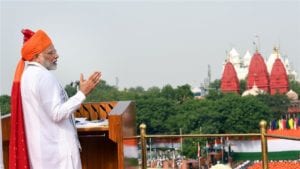 On India's independence day, 15th August 2018, India's prime minister Narendra Modi announced that by 2022, "some of our young boys and girls will unfurl the Tricolour in space". This formal political decision and government approval in December 2018 of an additional budget of ₹100 billion (US$1.5 billion) finally got India's human spaceflight programme (known as Gaganyaan)` on its way. This dedicated budget is for ISRO to meet a specific objective of launching 3 astronauts to Low Earth orbit for a week and recovering them safely after splashdown in the Indian ocean. India's 75th independence anniversary, August 2022 was selected as the target date.
In the year that has elapsed since the announcement, ISRO has inaugurated a Human Spaceflight Centre, conducted a pad abort test, signed two agreements for astronaut training one with France and another with Russia. ISRO has also established a Liasion unit in Moscow eyeing Gaganyaan mission in Moscow for the anticipated growing collaboration. The initial phase of crew selection conducted in India and Russia has reduced the initial cohort of 60 Indian Airforce test pilots to 12. How many of this group will undergo the two-year mission-specific training at the Yuri Gagarin Training Centre outside Moscow, is unclear. In an interview recorded during IAC2019, a senior ISRO representative indicated that there will be just 4. Typically, two teams, a primary and a backup crew undergo identical training for a specific mission. If a total of 4 crew undergo the final mission-specific training, India's first mission could be a crew of 2 instead of 3.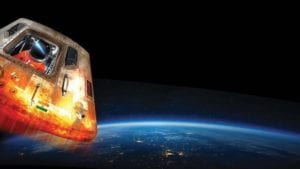 ISRO had indicated its desire that a woman should be part of the initial crew but has now announced that the crew will consist only of test pilots from the Indian Airforce. The Indian Air Force does not yet have female test pilots so the crew for the initial flight will be all male.
In the coming months, ISRO plans to conduct inflight abort tests and drop tests to qualify the parachutes. Two uncrewed flights to LEO are planned for December 2020 and July 2021 to acquire confidence in the launch vehicle, crew capsule, environmental and life support as well as the navigation, guidance and re-entry systems. If all goes to plan, the first crewed launch could take place in December 2021, well ahead of the August 22 target.
The USA and USSR (now Russia) used animals, chimps and dogs respectively, for validating their human-rated spacecraft. China conducted experiments using mice, rats and guinea pigs. India does not plan to use animals to qualify its human-rated spacecraft choosing instead electronic sensors to monitor the behaviour of the spacecraft's environment and life support systems during the two uncrewed flight tests. Some of these sensors will be incorporated into an innovative humanoid robot that will also be part of the uncrewed flight. An enhanced version could fly with the crew at some future date.
To date, 566 astronauts from more than 40 countries have now been to space. The majority have been Americans with Russia/USSR second. China's first astronaut was launched in 2003 and 10 more have followed. One of them has completed three separate missions. Over the last two decades, China has established a substantial lead in its space activities compared to that of India's. An indigenous human spaceflight programme is a natural progression for all space-faring nations. The urgency in India's Gaganyaan programme has been modulated by the success of China's.
Bio: Gurbir Singh is a UK based space writer and the author of  The Indian Space Programme published in 2017. Once keen on aviation, he has a private pilots licence for UK, USA and Australia. He was one of 13,000 unsuccessful applicants to become the first British astronaut, for which Helen Sharman was eventually selected and flew on the Soviet space station MIR in 1991. Until 2018 we worked as Senior Cyber Security Consultant for a large IT company. Currently, he is writing his third book, Stephen H Smith – India's Forgotten Rocket Pioneer to be published in early 2020.