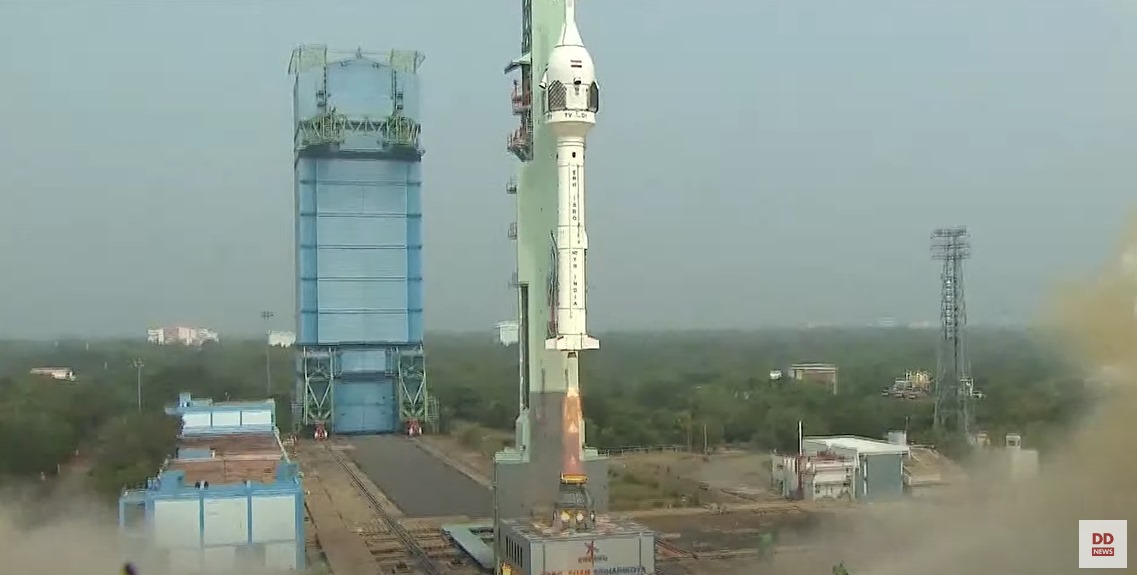 Ibadan, 23 October 2023. – The Indian Space Research Organisation (ISRO) has successfully conducted the first in a series of test flights in line with the development of the Gaganyaan Mission to send Indian astronauts into space in 2025. The Flight Test Vehicle Abort Mission-1 (or TV-D1) aimed to demonstrate its Crew Escape System (CES), whether the crew aboard the rocket could safely escape it in case it malfunctioned. The successful launch will consequently facilitate other uncrewed missions.
The Gaganyaan project is India's mission to develop a human-habitable space capsule that will carry a three-member crew into an orbit of 400 km (250 miles) for three days before splashing down in the Indian Ocean. India would consequently become the fourth country to achieve this feat, joining the USA, Russia, and China. The flight test validated the motors necessary for this mission, including low-altitude, high-altitude, and jettisoning motors. They are instrumental in safely ejecting astronauts away from the vehicle in case of an emergency.
Speaking on the Crew Escape System and the Gaganyaan mission, ISRO's chief, S Somnath, commented, "If anything happens to the rocket, we should be able to keep the crew safe by moving them away at least by 2km (1.2 miles) from the exploding rocket. So after take-off, once the rocket is 12km to 16km in the sky, we'll trigger the abort system and take the crew escape system away from it."
The test launched from the Satish Dawan space center in Sriharikota, India. After the launch, ISRO deployed a series of parachutes as the module began its descent to help ensure a safe touchdown in the waters of the Bay of Bengal, about 10km from Sriharikota coast. You can watch the launch here.