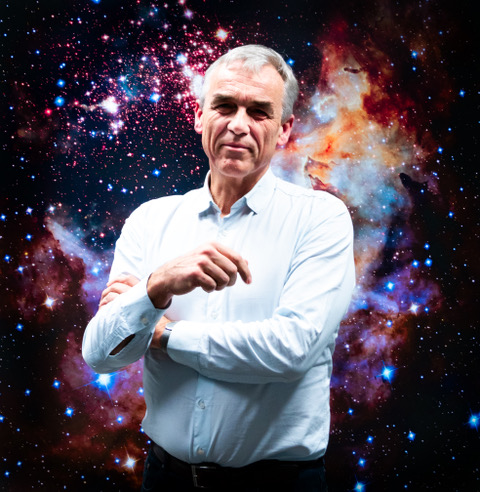 Ibadan, 21 November 2023. – Anywaves has announced the appointment of Eric de Saintignon as General Manager to support the space antenna specialist in its upward trajectory. The appointment builds on the Company's recent commercial successes and the development of new products and drive towards market expansion. This appointment will consequently enable Nicolas Capet, the Founder and President, to prepare the future of Anywaves through the Strategy Department, for which he assumes responsibility.
With more than 30 years of experience in the space industry, Eric de Saintignon has served at the helm of OneWeb Satellites at its inception in 2015. He is an expert in industrial development and structuring and is now looking to apply his expertise for the benefit of Anywaves to firmly establish the SME as a player in the space equipment sector. Furthermore, Eric de Saintignon established EdSpace to support the French and European space industry in its transformation towards the space industry of the future.
Speaking on his appointment, Eric de Saintignon, said, "Throughout my career, I have witnessed the evolution of the space industry. Today, with the advent of the new space era, it is undergoing a metamorphosis. Therefore, I have chosen to leverage my experience to support those who wish to be part of this transformation. So, what could be more natural than turning to a young pioneering equipment manufacturer in this endeavour? With its ambitions and upward trajectory, Anywaves is a clear champion, and it is with conviction and enthusiasm that I now take on the role of General Manager of this promising company."
Eric de Saintignon will subsequently join forces with the company's Founder and President, Nicolas Capet, PhD, forming a technical and operational excellence duo to propel the company to new heights.