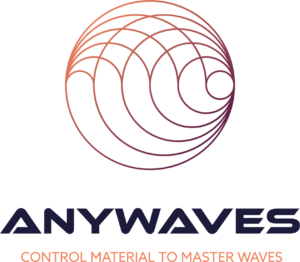 London, 24 March 2023.- ANYWAVES, a European equipment manufacturer, announced on the 23rd of March that they have signed a contract with Maxar Technologies, an American company specializing in manufacture of telecommunication, Earth observation and other related services. 
ANYWAVES began preparation to enter the U.S. Market when it announced its €3 million fundraising in December 2022. The signing of the contract covers the supply of 120 products to be delivered by the end of 2023. ANYWAVES will provide Maxar Technologies with its navigation, telemetry, and remote-control antennas, as well as the associated test caps, in support of its proliferated low Earth orbit (LEO) product line. There is a planned launch for 2025. 
Nicolas Capet, President and Founder of ANYWAVES stated that the American space market makes up 60% of the global space market, making it an important market to take into account. ANYWAVES plans to expand its U.S. partnerships and will be an exhibitor at the upcoming industry shows including Space Symposium in Colorado Springs in April and Small Satellite Conference in Logan in August. 
"ANYWAVES will expand Maxar's supplier base for our spacecraft platforms, starting with a low Earth orbit mission," says Jennifer Santoro, Senior Director of Supply Chain for Space at Maxar. "Diversifying our team gives customers options, reduces costs, and promotes a resilient supply chain."
By signing a contract with one of the major U.S. space companies, ANYWAVES hopes to accelerate its international growth.