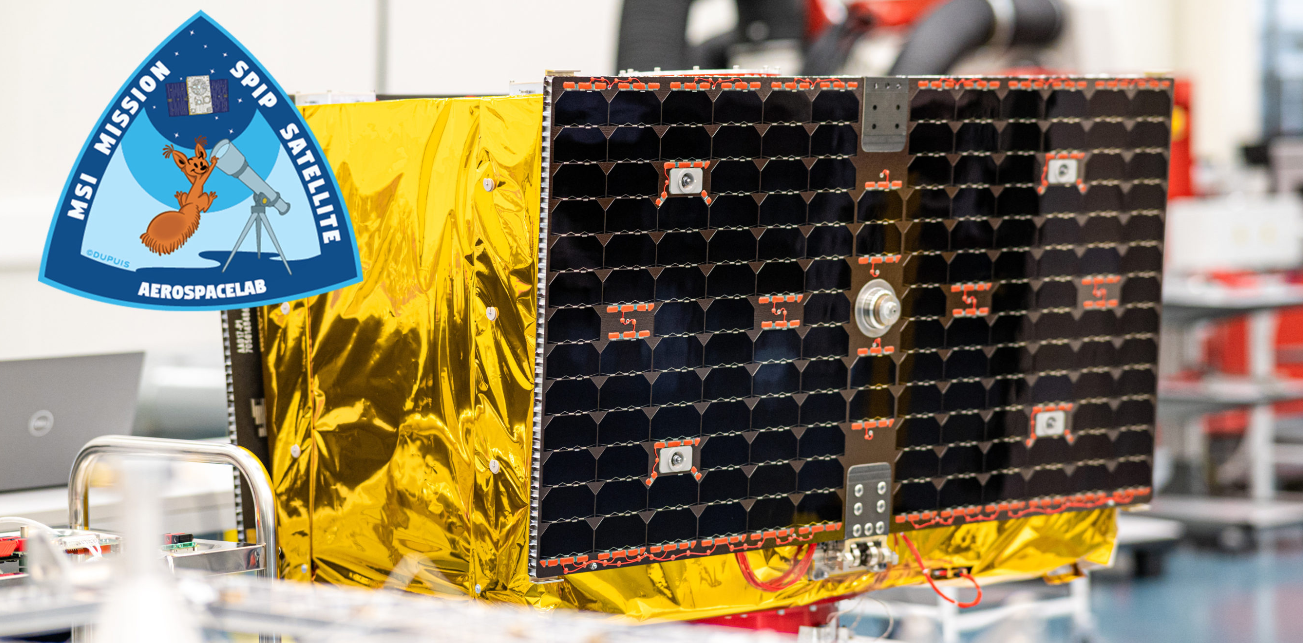 Ibadan, 6 November 2023. – Aerospacelab and DUPUIS, a publisher of comic albums and magazines, have collaborated with the launch of Aerospacelab's Versatile Satellite Platform (VSP), SPIP satellite, the company's fourth satellite to travel into space. Less than a month after the launch of its PVCC satellite, Aerospacelab is gearing up for another launch from Space Launch Complex 4E (SLC-4E) at Vandenberg Space Force Base in California, United States.
For Aerospacelab and DUPUIS, a collaboration between an actor of the New Space industry and the literary world is not just an unprecedented venture to embark upon as future neighbors, but also the opportunity to showcase how space exploration provides an opportunity to demonstrate how the complex scientific world of space can be accessible to everyone.
For Benoit Deper, CEO and founder of Aerospacelab, "Through the mission's practical applications for Earth Observation and the meaningful symbolism of its patch, we hope this partnership helps to bridge the gap between science and the general public, highlighting the importance of space exploration and scientific pursuits."
Likewise, Julie Durot, Managing Director at DUPUIS, added that "we would have never believed that fiction could become so close to reality for Spip! In the comics industry, space has always been one of the most inspiring themes for exploration. Having a satellite whose name comes from one of our historic characters with its dedicated mission patch is just incredible."
With the new upcoming launch for Earth Observation, Aerospacelab's SPIP satellite – whose name stands for "multiSPectral Imagery Prototype" and whose mission patch gets its inspiration from DUPUIS' eponymous well-known character – will fly into space on SpaceX's Falcon 9 during the Transporter-9 mission via Exolaunch, no earlier than November 2023.