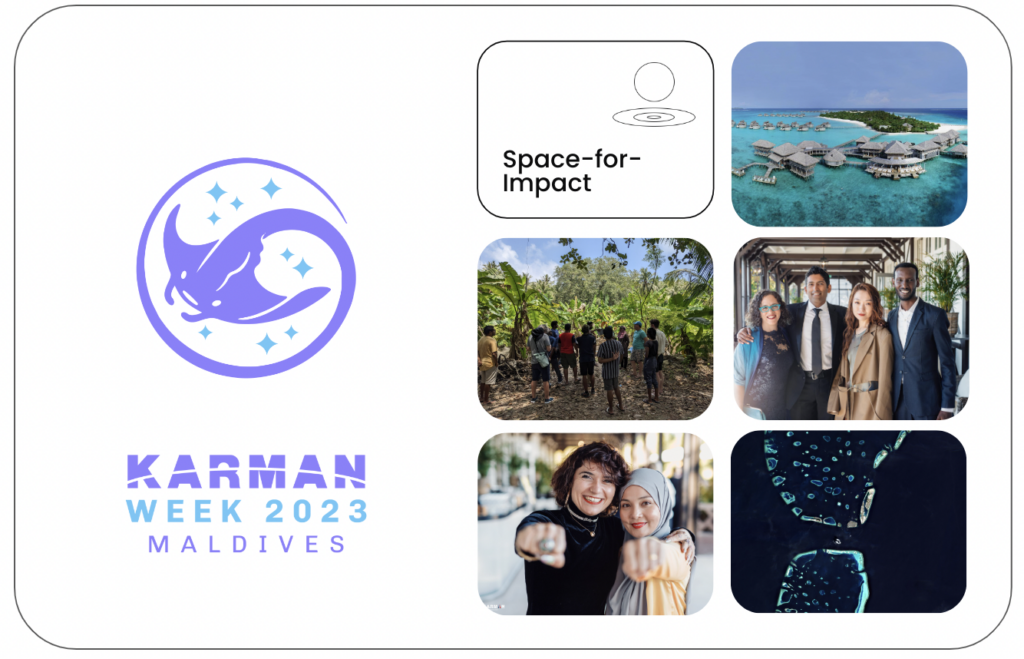 Ibadan, 30 October 2023. – The Karman Project is partnering with the Maldives Space Research Organisation (MSRO) and Six Senses Laamu to organize the Karman Week 2023 from November 1st to 5th, 2023. The annual Fellowship Week will feature 15 global space leaders and will consequently mark an important milestone in the Maldives' journey towards establishing a first national space ecosystem.
The 2023 Karman Week will encompass comprehensive workshops, brainstorming sessions, field trips and local outreach engagements, fostering an environment for innovative ideas and cross-cultural knowledge exchange. In addition, participants will discuss climate monitoring, capacity building, space policy design and space exploration. The event aims to showcase international cooperation in action, accelerating efforts in leveraging satellite technologies to bolster the nation's climate resilience initiatives through shared expertise.
Speaking on the event, Hannah Ashford, Managing Director of The Karman Project, commented, "Through Karman Week, we aim to combine our collective expertise and resources to empower the Maldives in building a sustainable and resilient national space program whilst creating a once-in-a-lifetime leadership experience for our Fellows."
The 2023 cohort of Karman Fellows was selected earlier this year in recognition of their professional accomplishments and commitment to shaping a positive future in space and includes astronauts, space agency directors, corporate directors, leading entrepreneurs, investors, researchers and artists from 12 countries.
Madin Maseeh, President of the Maldives Space Research Organisation, also noted that "This year's edition being in the Maldives is symbolic and historic. It marks our nation's entry into a vital global dialogue and showcases our aspirations in the space sector. Our shared ambition is to not only engage in meaningful discussions but also to catalyze initiatives that will help position the Maldives as an active participant in space exploration and research."