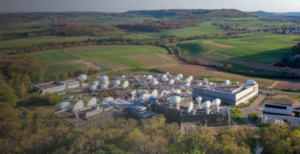 London, 1 September 2023.- SES, Luxembourg-based satellite telecommunications network provider, and We Are IT (WIT), a Philippines-based telecommunications service provider, have announced their first partnership to deliver connectivity services via the SES-9 satellite to 43 Filipino Commission of Elections (COMELEC) offices. 
WIT is the largest VSAT satellite network service provider in the Philippines. The company has two decades of experience in delivering satellite-enabled connectivity to government entities, businesses, and individuals in the country. WIT will use SES-9 to meet the growing connectivity requirements for mission-critical government operations and digital services in remote regions of the country. SES-9 is a satellite offering extensive coverage and high-speed connectivity. By bridging the connectivity gap this partnership intends to bring reliable internet access to government offices in remote areas, empowering them to carry out their important work effectively. 
Through this partnership SES will enable WIT to deliver reliable and secure connectivity to COMELEC offices in Mindanao, the second-largest island in the Philippines.
The initiative will play a crucial role in supporting mission-critical government operations and digital services throughout the Philippines. By providing these essential connectivity services SES and We Are IT aim to drive digital transformation, enhance government operations, and enable remote communities to engage in the digital economy.