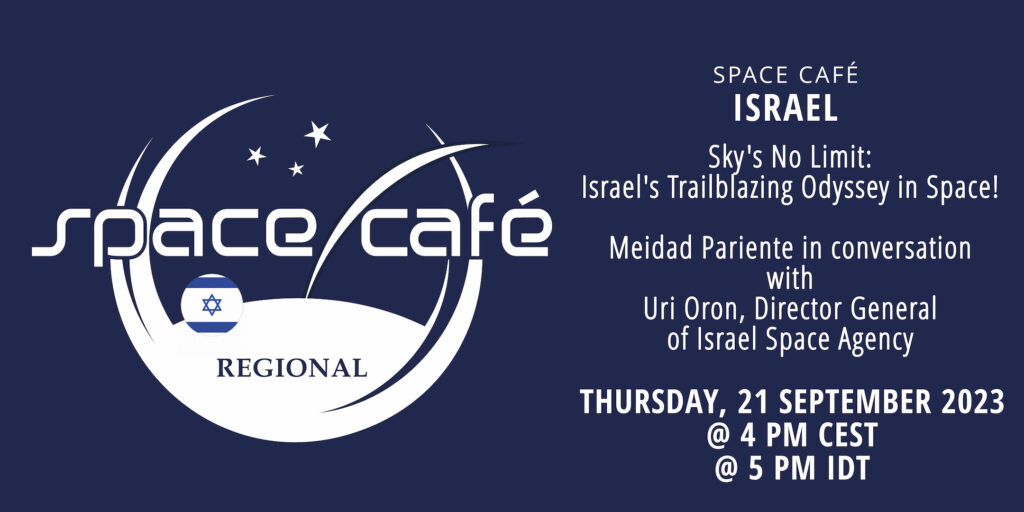 Join us at our next Space Café Israel by Meidad Pariente, – Season 2 – Episode 1, where we have the incredible honor of hosting none other than Uri Oron, the Director General of ISA – the Israel Space Agency!
Sky's No Limit: Israel's Trailblazing Odyssey in Space!
With a distinguished career spanning over 30 years at the IAF, Uri's vast experience includes serving as the head of the IAF Intelligence Division. And guess what? Beyond his stellar career in aerospace, Uri's academic pursuits are equally impressive: he boasts a Bachelor's degree in Arts and a Master's in Political Science. Oh, and did we mention he was also a fighter pilot and base commander? Don't miss this chance to engage with one of the luminaries of the space industry.
Meidad Pariente is an entrepreneur and innovator with more than 25 years of experience in managing technologies. He is the CTO and Co-founder of SPACECIALIST, and Chief Engineer and Co-Founder of SKY AND SPACE Company (Nanosatellite Communication Network company). Meidad is also an experienced director and board member.
The audience will have an opportunity to ask questions in dialogue with Uri Oron.
This Space Café Israel will be conducted in English.
SpaceWatch.Global is a Europe-based digital magazine and portal for those interested in space and the far-reaching impact of the space sector.
Reserve your spot now!