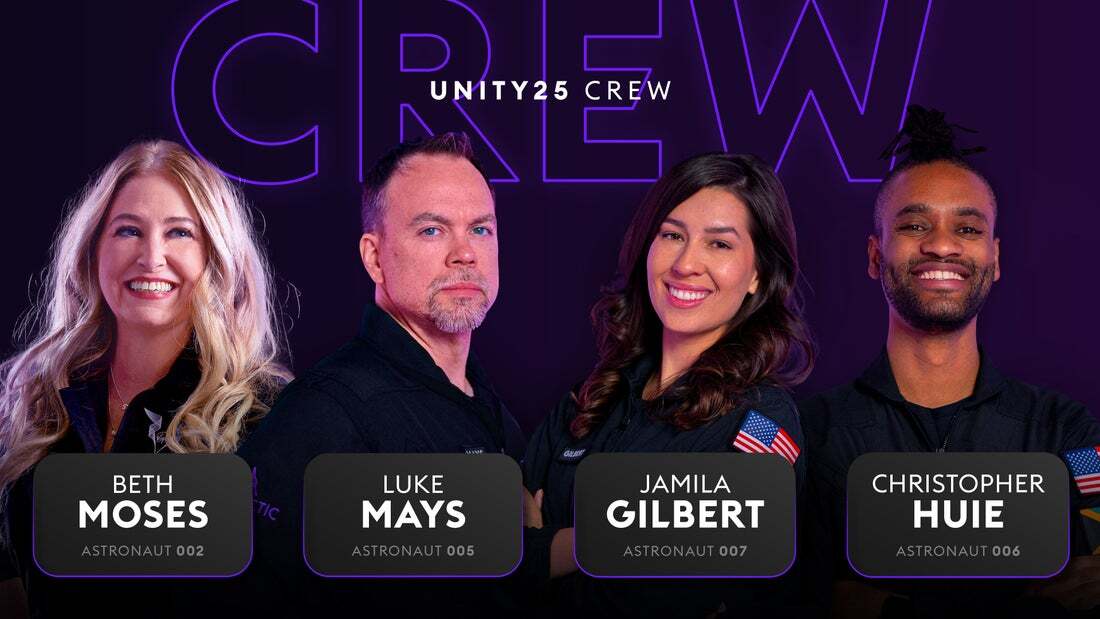 Ibadan, 9 May 2023. – Virgin Galactic has announced the Unity 25 crew who will be aboard VSS Unity's return to space later this May. Unity 25's mission objective is to conduct the final assessment of the spaceflight system and astronaut experience before commercial service begins in late June. This comes after the Company analyzed the data it collected during previous flights, which was to precede the next mission, a powered spaceflight, assuming the reviews went well.
The Mission Specialists, all Virgin Galactic employees, were selected for their diverse expertise, each bringing a different skillset to validate the Company's astronaut training program and the flight experience itself. The specialists include;
Jamila Gilbert, Astronaut 007: Latina woman with Purépechan-Mexican roots, Jamila will join the first 100 women to reach space;
Chris Huie, Astronaut 006: Flight Sciences Engineer, son of Jamaican immigrants, hailing from Florida, set to become the 19th Black astronaut in the world;
Luke Mays, Astronaut 005: Virgin Galactic Astronaut Instructor, joined from NASA;
Beth Moses, Astronaut 002: Chief Astronaut Instructor;
VSS Unity Commander: Mike Masucci;
VSS Unity Pilot: CJ Sturckow;
VMS Eve Commander: Jameel Janjua; and
VMS Pilot: Nicola Pecile
The Company recently announced a successful VSS Unity spaceplane suborbital test and the beginning of rocket-powered spaceflight tests in the coming months. The Spaceplane completed its final glide test during a flight in New Mexico. According to Dave Mackay, Virgin Galactic Glide Flight Explainer and Chief Pilot, "The ability to conduct glide flights provides critical performance metrics without the need for rocket power.