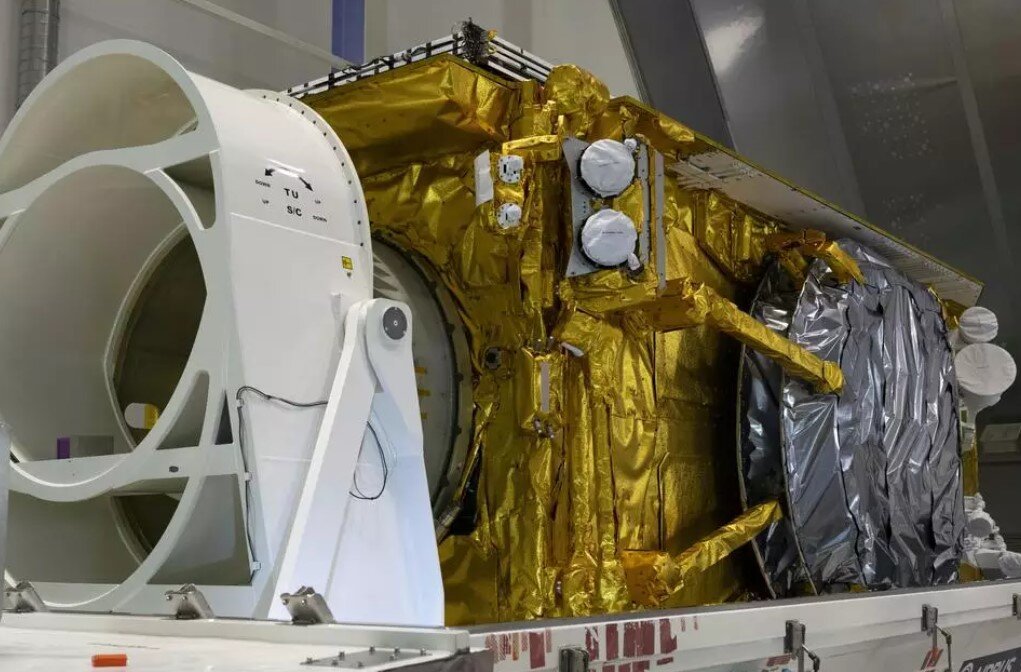 Ibadan, 9 May 2023. – Airbus' latest geostationary Eurostar Neo satellite Arabsat BADR-8 has been shipped to Cape Canaveral, ready for launch. The satellite will provide connectivity over Europe, the Middle East, Africa, and Central Asia and also features Airbus' space demonstrator TELEO to provide space to ground optical communications at gigabit speeds. Airbus' relationship with Arabsat stretches back 20 years, and BADR-8 is the eighth satellite the manufacturer has built for the satellite services provider in the Arab world.
The TELEO demonstrator will help to validate technical scenarios and innovations for GEO to ground communications of the order of one terabit per second. This TELEO demonstrator will also enable very high capacity optical feeder link communications, by nature highly robust against jamming, as part of the development by Airbus of a new generation of optical communications technology in space.
Arabsat's BADR-8 satellite features higher payload capacity and more efficient power and thermal control systems. Furthermore, it will replace and increase Arabsat's capacity and augment its core business at the BADR hotspot 26°E in geostationary orbit. The Airbus Eurostar Neo Arabsat BADR-8 satellite also features electric orbit-raising technology and will be the third Airbus Eurostar Neo satellite to launch. BADR-8's design will see it remain in service in orbit for more than 15 years. The satellite also has a launch mass of around 4.5 tons and will deliver 17.8 kW of payload power.
Airbus' Eurostar Neo platform underwent development in the frame of the European Space Agency's (ESA) Partnership Projects, together with the French space agency CNES, It also enjoyed strong support from the UK Space Agency and other agencies across Europe.