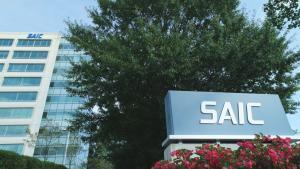 London, 19 April 2023.- Science Application International Corp (SAIC), an American technology company that provides government services and information technology support, and GomSpace, a manufacturer and operator of nanosatellites, announced on the 18th of April that they have signed a Memorandum of Understanding. They will partner for CubeSat, MicroSat and SmallSats Systems and Solutions for the Americas market. 
The agreement was signed at the Space Symposium in Colorado Springs, by David Ray, SAIC Senior Vice President of Space, and Frank Tobin, Executive Chairman of GomSpace North America.
The partnership will combine SAIC's mission domain knowledge, engineering, software, and integration capabilities, alongside GomSpace's spacecraft technologies. GomSpace has experience in designing and manufacturing satellite components and integrated satellite solutions.
The partnership will deliver system elements such as software products, spacecraft components, fully integrated spacecraft, reliable in-orbit services and mission operations. SAIC will become the exclusive U.S. integrator of GomSpace satellites and licensed product distributor, services reseller and space vehicle and mission integrator for GomSpace's U.S. Government customers. 
"I am delighted to enter into this strategic partnership with SAIC", says Carsten Drachmann, CEO of GomSpace. "SAIC is heavily investing in space capabilities and systems integration for critical missions like space domain awareness, autonomous rendezvous and proximity operations, and in-orbit servicing."
The companies are developing a joint technology roadmap which aims to accelerate them toward future development of space capabilities.